If you're anything like me, your travel wish list is full of amazing travel destinations, some of which might have to wait a few years (they don't do commercial flights to the moon yet do they?!) but there are some things I believe every 20-something person should experience. Here are some (very achievable!) travel experiences to add to your bucket list!
Hire a car or camper, fill up the tank and hit the open road! There's a reason so many people choose to road trip on their gap year, especially in Australia and New Zealand. Experience complete freedom to go exploring on your own time, off the beaten track with new mates. The East Coast of Australia, the journey from Sydney to Cairns which can be driven in 3-6 weeks, is a favourite for backpackers travelling to Oz & having done it myself, I can safely say it's not to be missed!
No party girl/boy's gap year will be complete without a visit to the famous full moon party on Thailand's Haad Rin beach in Koh Phangan. Find your best 90's fluro gear, wack on some face paint, drink your body weight in alcohol & red bull from buckets & party the night away on the beach – tick this off in your 20's whilst your body will still forgive you..kind of!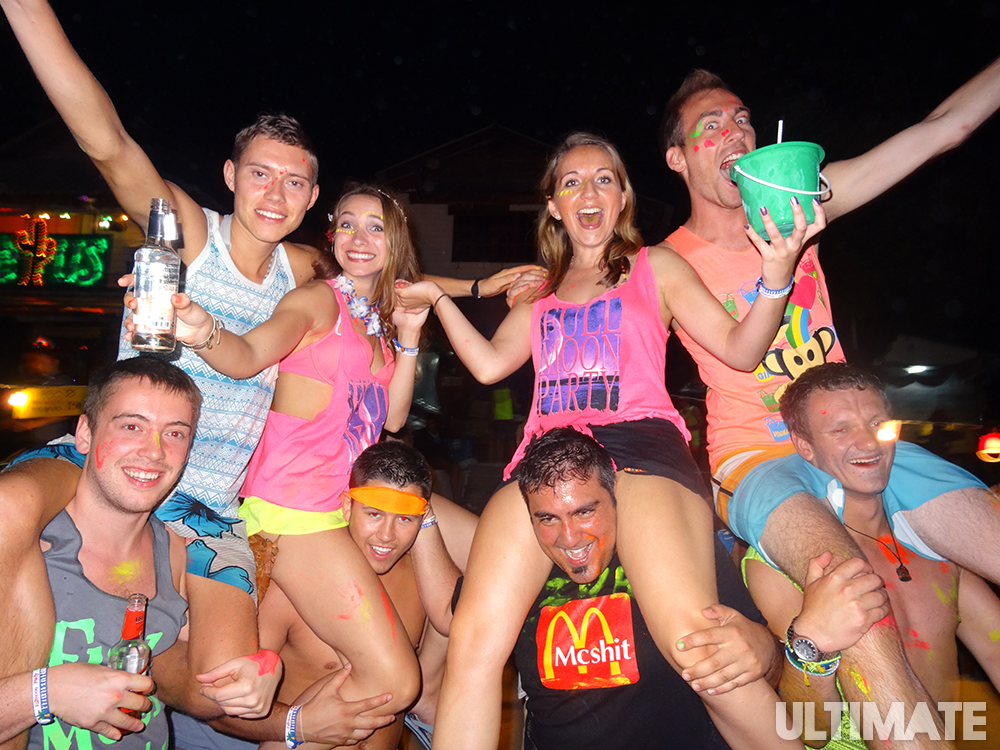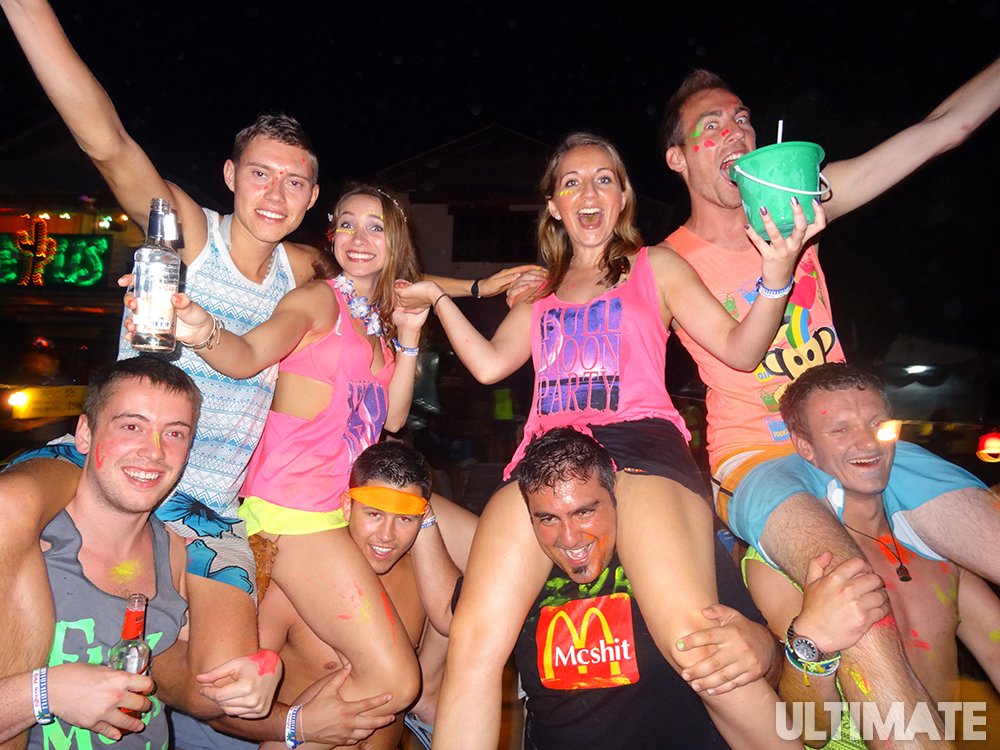 Volunteering, whether it's animal rehabiliation, teaching children abroad, working on conservation projects or in villages and small communities, is one of the best things you can do in your twenties. Not only will helping others out make you feel amazing (Phoebe in 'Friends' is right – there are no selfless good deeds!) but you'll experience so much, have more stories to tell and be able to give a little back! Also any volunteer work you do will look great on your CV.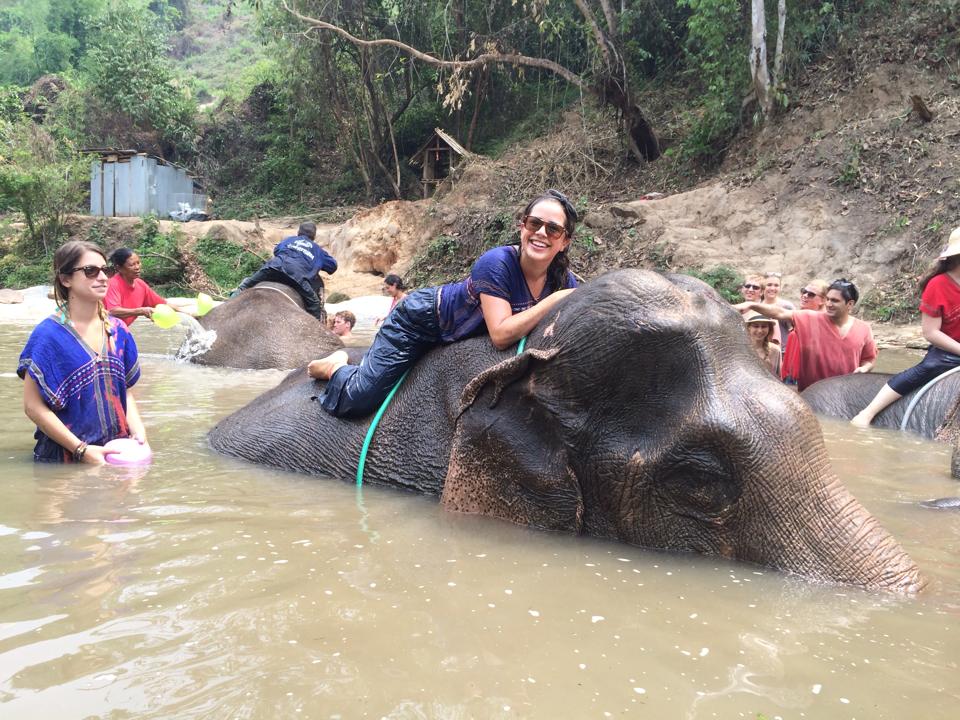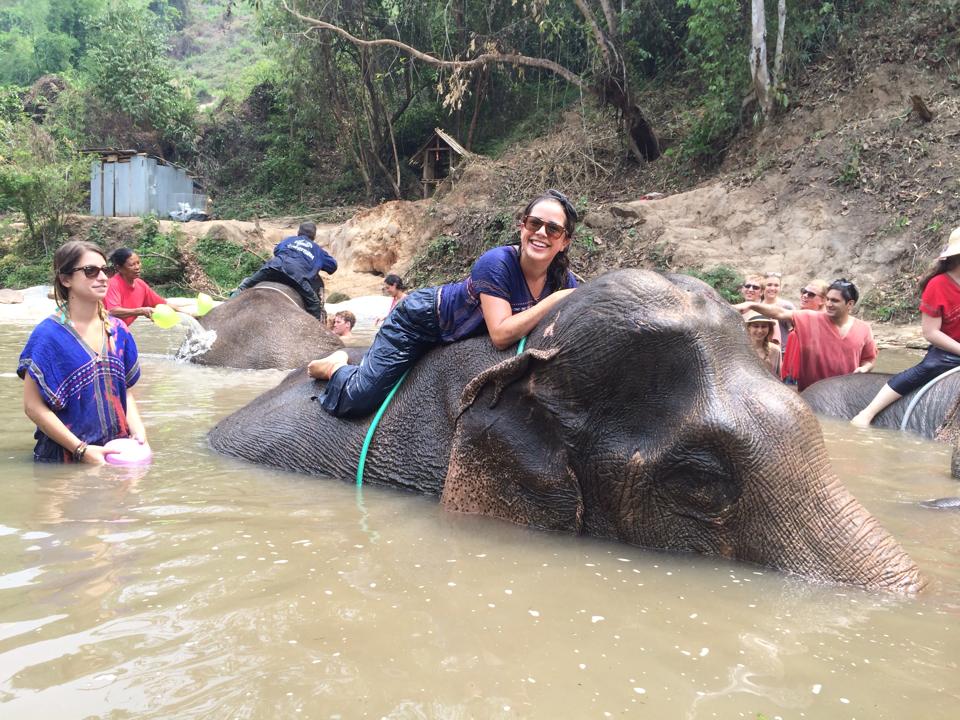 Head to the Great Barrier Reef to dive in the world's largest coral reef with some amazing marine life including 1500 species of fish, turtles, sea snakes and of course, amazing coral reef. Diving isn't for everyone but give it a go! There's really no feeling like being able to breath under the sea and getting up close to some amazing marine life – chances are you'll love it!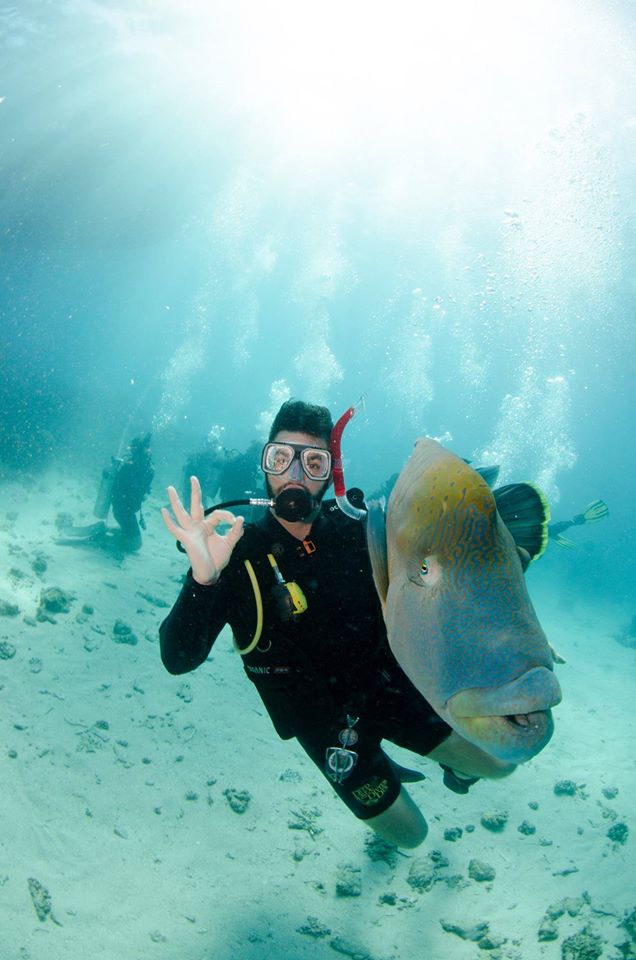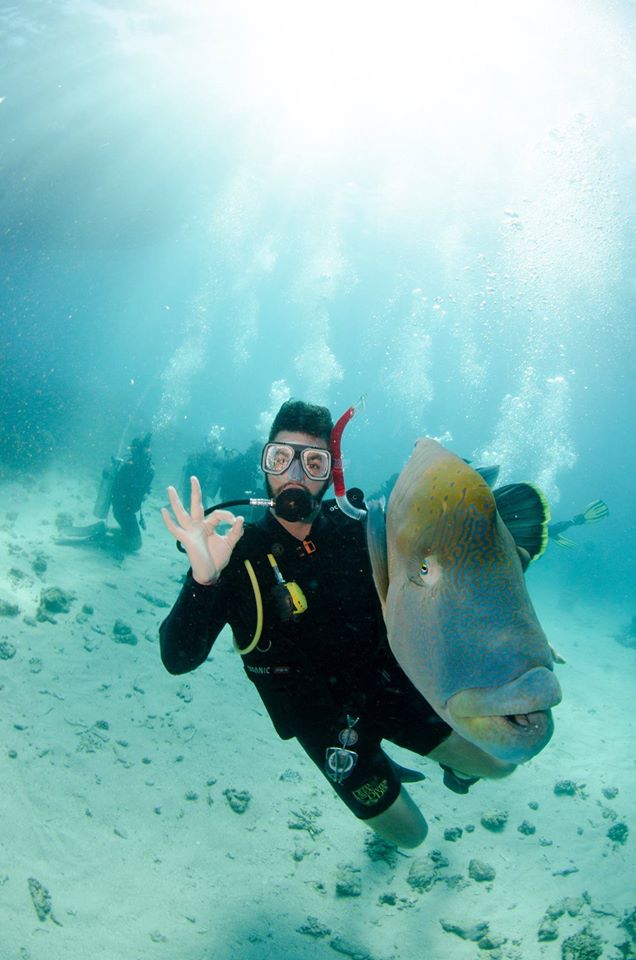 In my opinion, travelling with a group of people is the funnest way to travel and should be done at least once in your twenties. Experiencing things with a group of new mates all in the same boat as you is awesome and you'll make lifelong friends. You could hire a couple of campers and road trip with your group or join an organised group tour.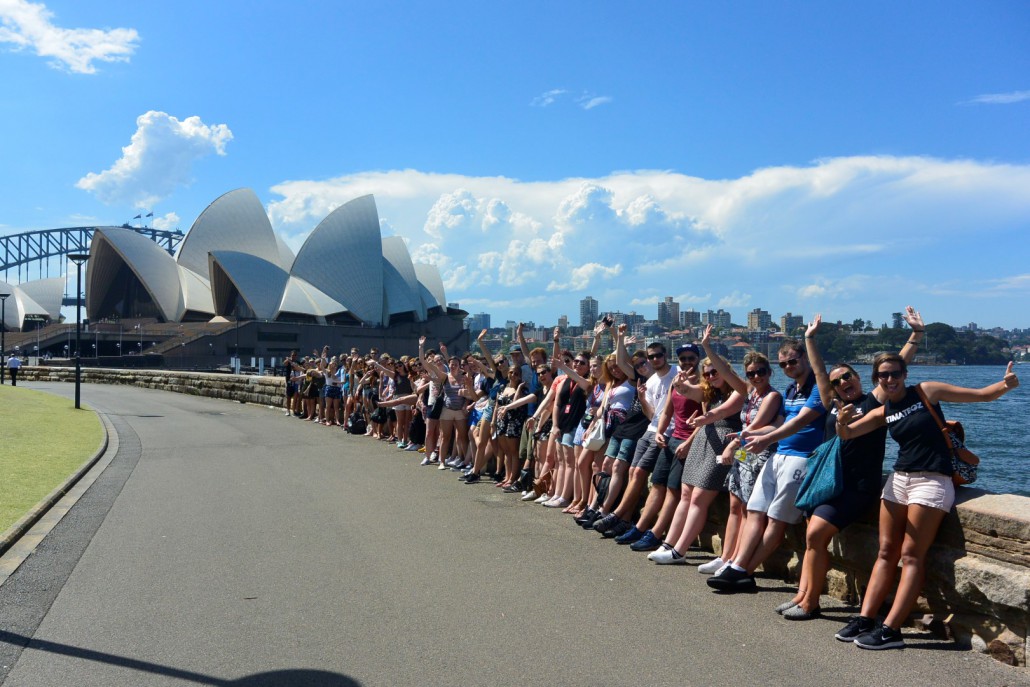 Travelling in a group is great but at least once during your travels, you should go it alone. I know this is a bit of a cliché but travelling alone really teaches you about yourself. It's not often you'll be in a place by yourself, with no friends and family around you, and whilst it can be daunting to begin with, the confidence you'll gain travelling solo will be worth it. Check out our blog '5 Ways travelling made me more confident.'
If you want to experience living and working abroad, your twenties is by far the best time to do it. Before you have major responsibilities like kids to look after, partners to keep happy and a mortgage to pay off, there's no reason you can't live abroad during your gap year. If you love to travel, working in a different country is a great way to fund your travels whilst experiencing the country you're in before heading off on the next adventure. You could apply for a working holiday visa in Australia or New Zealand or head to Southeast Asia to find some casual work. Just be prepared to never want to go home!
Our Thailand and Vietnam tour leaders are loving life in Southeast Asia. Read our blog 'Paid to travel: The life of a tour leader' to see what it's like working as a tour leader.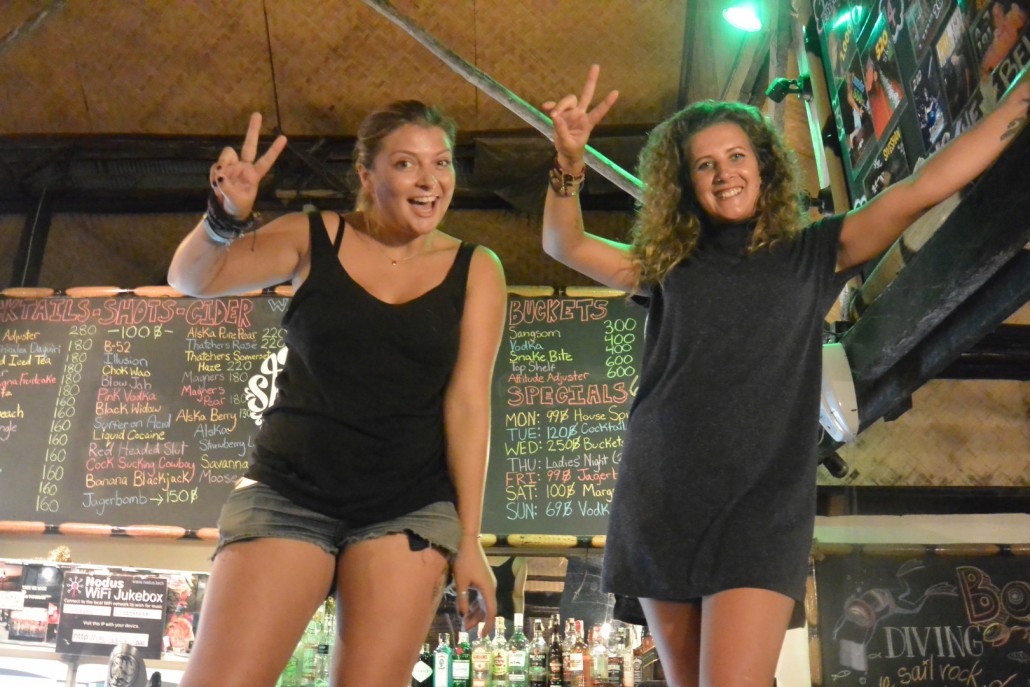 If you're planning a gap year abroad and have always wanted to learn a new language, why not combine the two? Living in a foreign speaking country is the best way to learn the language and if that's not a possibility, with the amount of different nationalities you'll meet travelling, it'd be hard not to pick up a few phrases along the way! Do it in your twenties before you brain is fried from drinking too much goon during your Aussie gap year!
9. Try Something Different
Travelling in your twenties is the perfect time to try something new. If you can't cook beans on toast without burning something, why not try a cooking class in Vietnam? If walking to the local shops feels like walking a marathon, hike up a mountain! Try out Muay Thai kickboxing, head to a yoga retreat, abseil down waterfalls in Da Lat, go fishing, learn how to sail…there are so many things you can do during your gap year and trying new things will make your time away – trust me!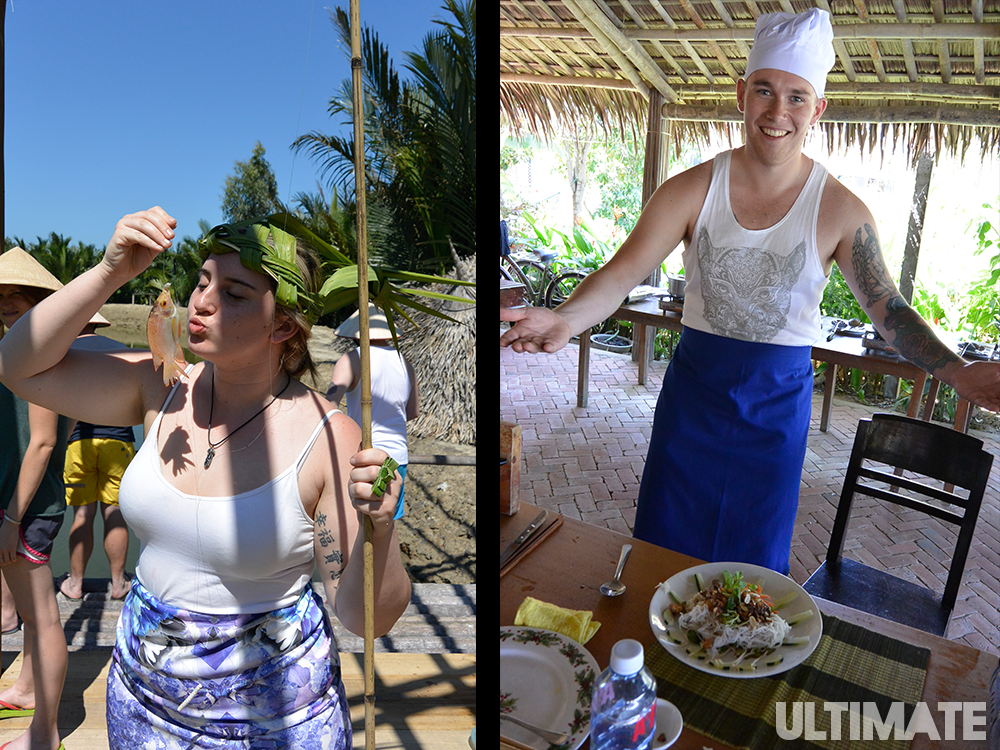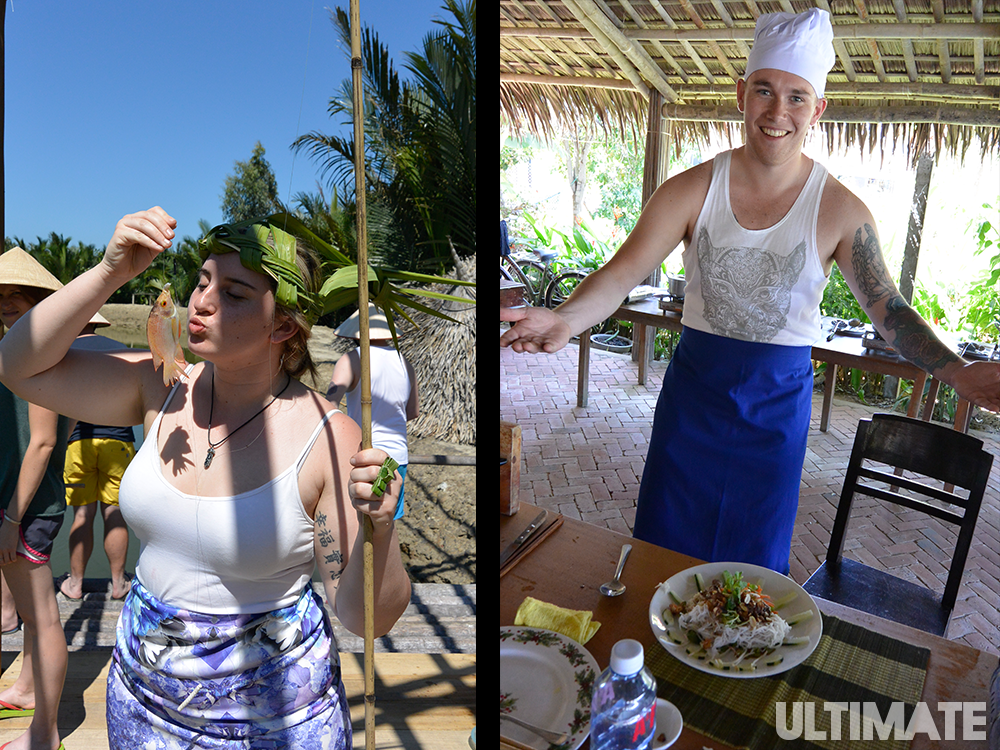 There's something really special about waking up on a boat in the middle of the ocean. One of my favourite travel memories is spending all night stargazing on deck on a sailing boat in the Whitsunday Islands. Spend a night on a traditional Vietnamese junk boat in Halong Bay with us on Ultimate Vietnam.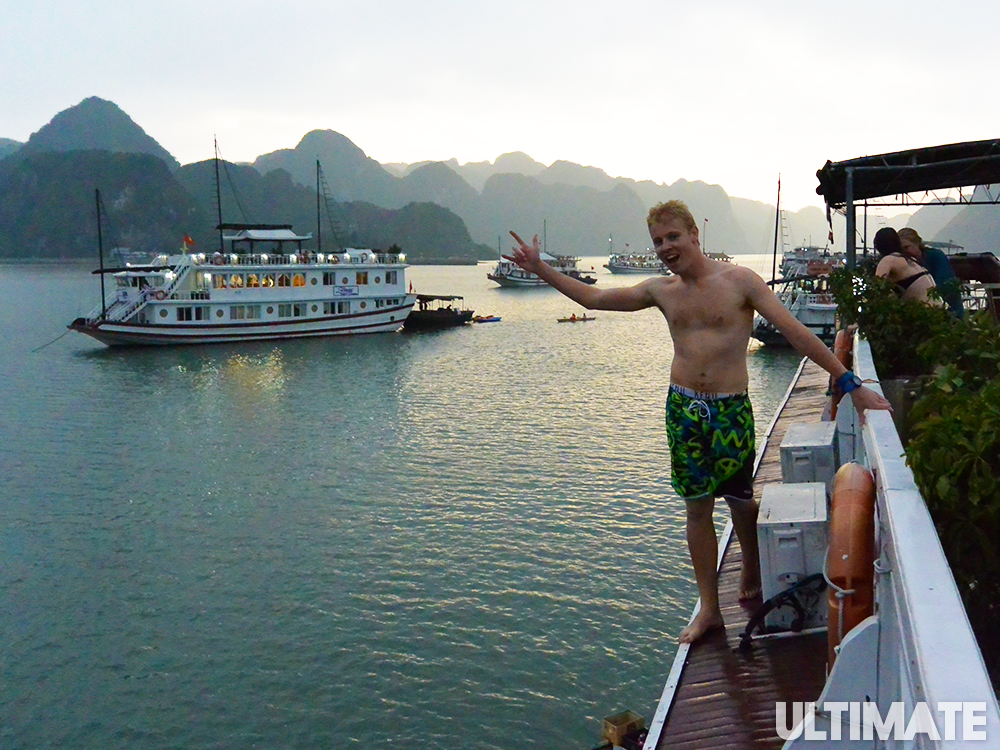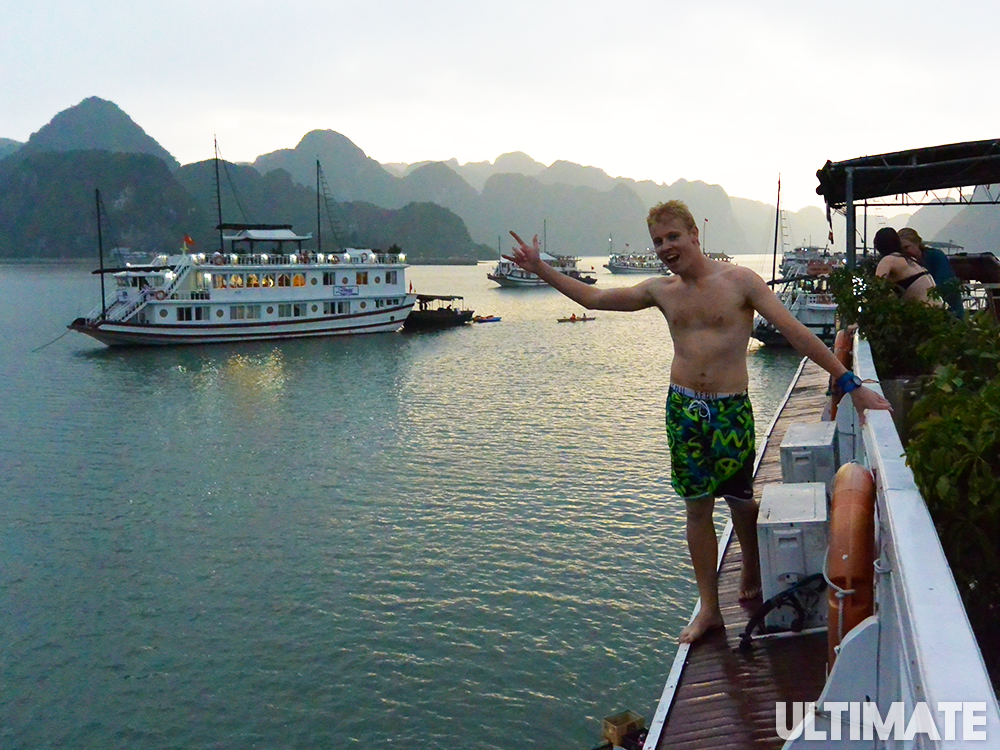 I'm talking hammocks on the beach, the clearest water you've ever seen and swimming with glowing plankton at night. There are lots of amazingly beautiful paradise islands in the world that are affordable on a backpacker budget so there's really no reason you can't experience that 'Castaway' feeling! Head to Fiji, the Whitsunday islands in Oz or pretty much any island in Southeast Asia!
Do something in your twenties that scares the sh*t out of you! If you're scared of heights, try cliff jumping. Scared of the water? Try some snorkelling with a guide. Do a skydive (Uhh-mazing!!), go bungy jumping, jet boating, white water rafting, caving…anything that gets your heart racing and adrenaline pumping! It might sound mental to do something that at the time will make you feel uncomfortable and scared but by pushing yourself, you'll feel like you can conquer anything that comes your way!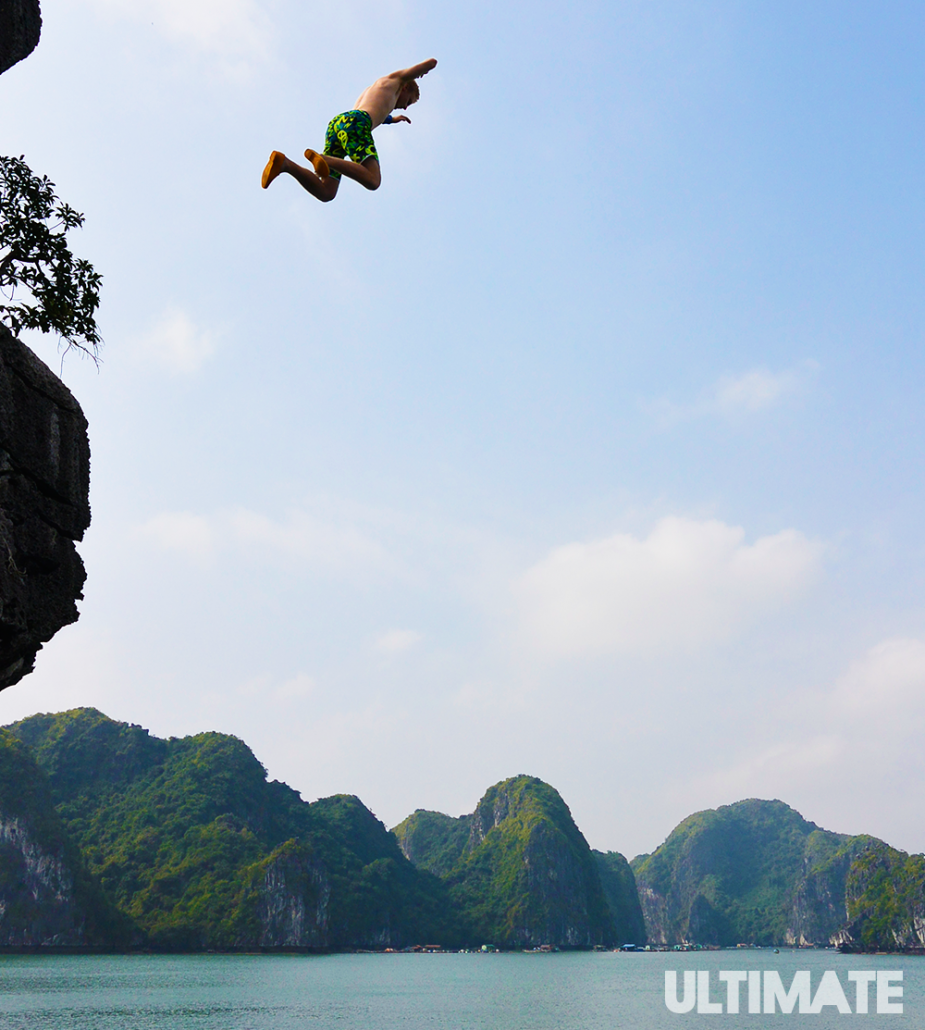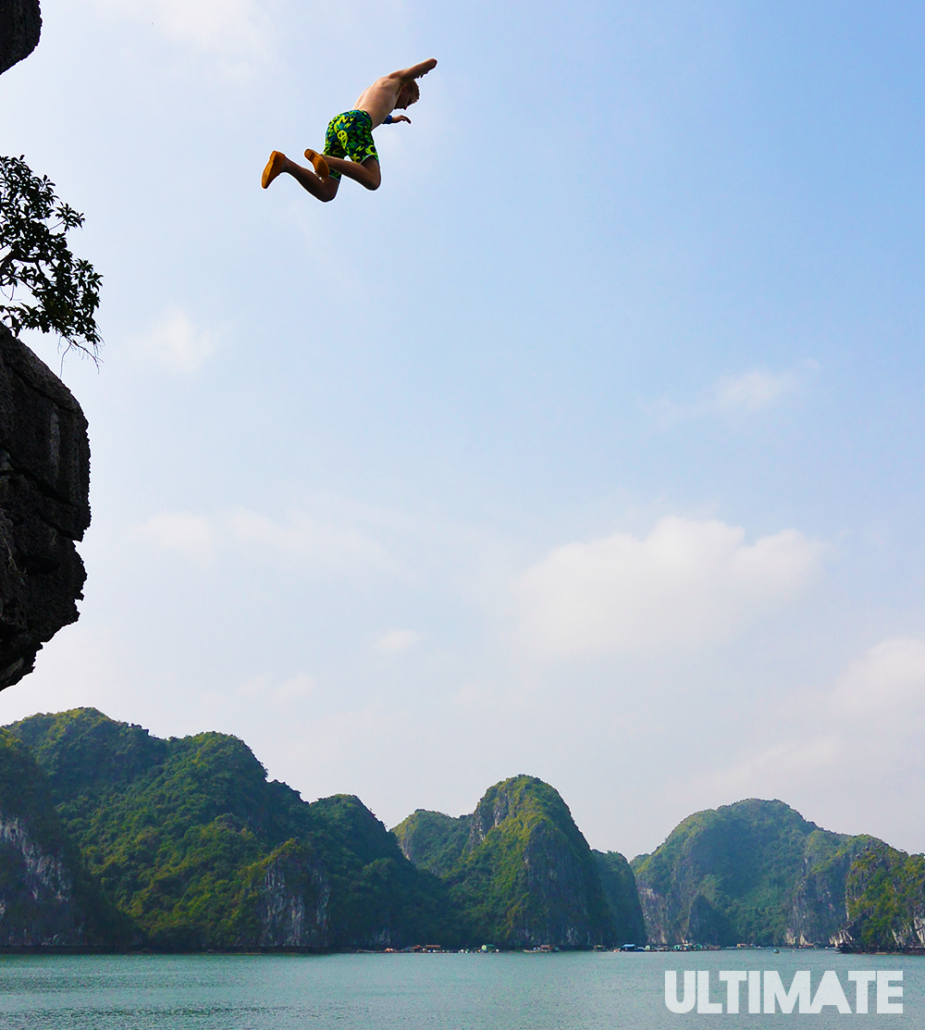 Take lots of photos & videos on your travels. Once your travels are over, you'll be happy you have a way of remembering all of the places you visited and people you met. Also if/when you settle down you'll have something to remember your crazy 20's by…just maybe keep that pic of you skinny dipping locked away! 😉
Get involved in Songkran, the world's biggest water festival in Thailand, party with Aussies as they celebrate Australia day ('Straya day mate!) and mingle with the locals as they celebrate Vietnamese New Year, 'Tet' in Feb! There are heaps of awesome local (usually free) festivals you can go to all over the world! Get in touch for info on events in Oz & Southeast Asia!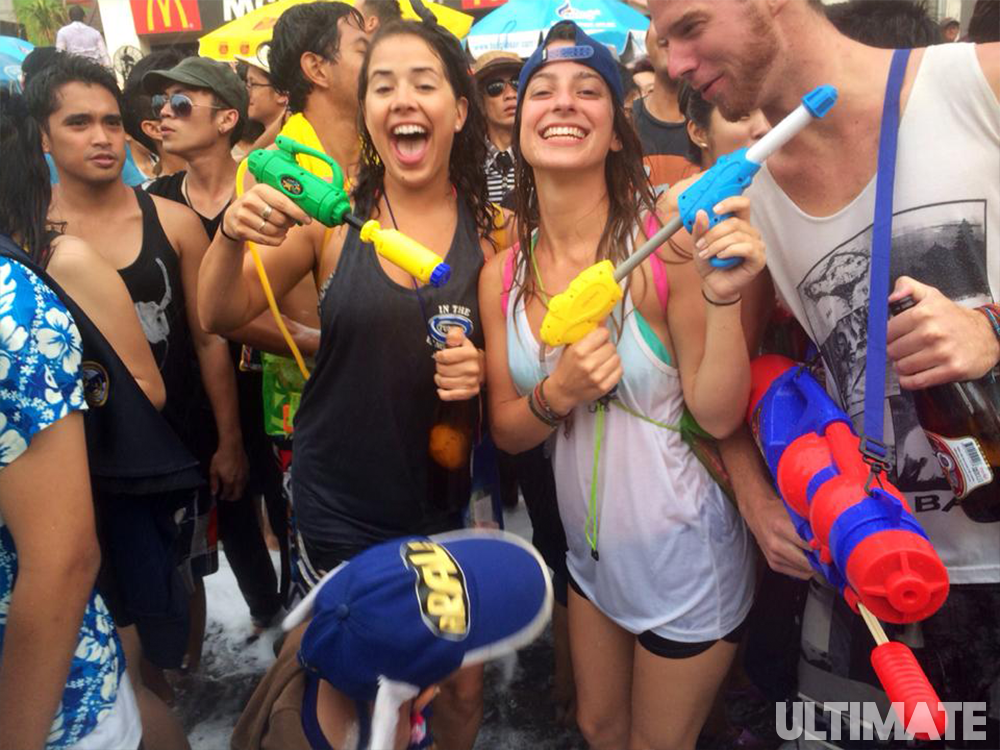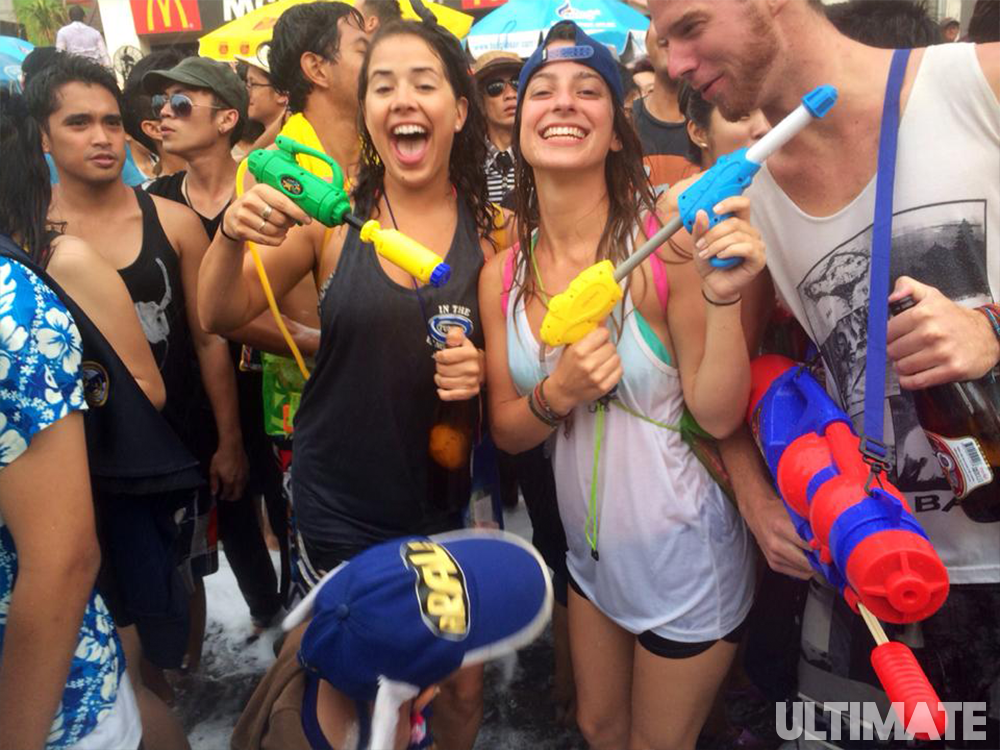 Imagine a day without checking your Instagram feed or Snapchats. Scary thought? At some point during your travels head to a place where you can't access wifi or charge your phone. Whilst you're there appreciate where you are without feeling the need to post about it on Facebook and talk to actual people instead – cray cray!
For me, trying different food is one of the best things about travelling. If you're in a non-Western country try as many different local dishes as you can! Countries in SE Asia usually have a famous local dish such as Pho in Vietnam or Pad Thai in Thailand and I promise, you won't eat it better anywhere else! If you're feeling brave try a scorpion or cricket on Koh San Road in Thailand!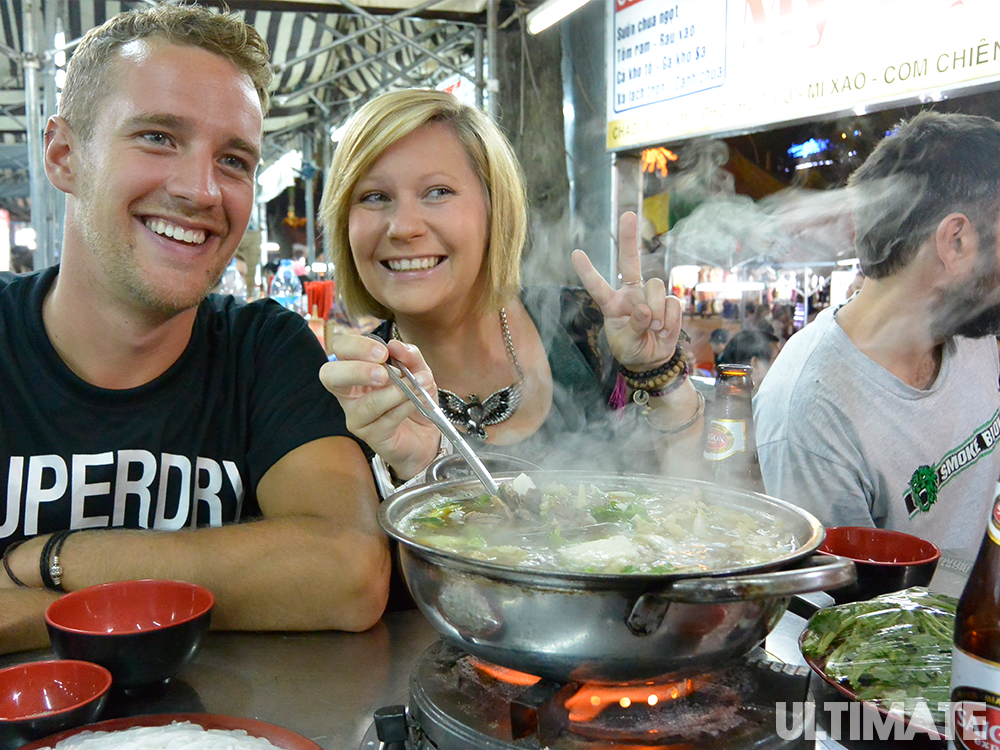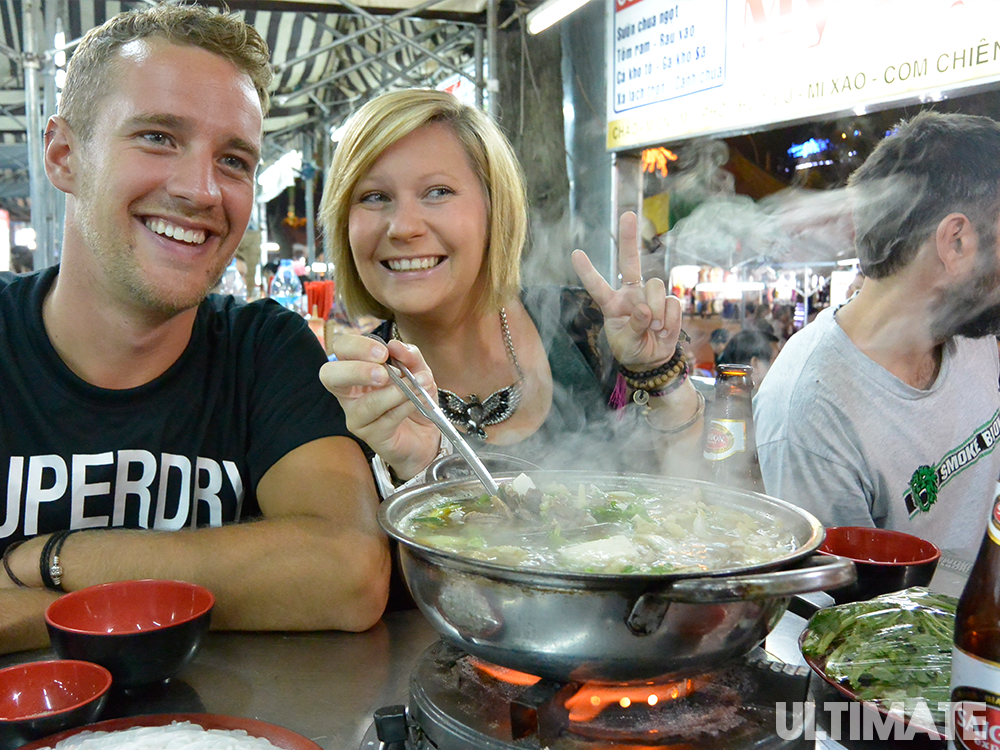 In your twenties, travel to countries that interest you and make the most of your time there by learning about that countries history, religions and beliefs.  In Asia, visit temples and sacred sights such as Angkor Wat in Cambodia and Wat Pho, temple of the reclining buddha in Bangkok!
Get back to basics…there's really no better way to gain an insight into the country you're travelling in than to get recommendations from the people who already live there. Shop where the locals shop, eat where the locals eat, drink what the locals drink and really experience that countries culture.
19. Travel as much as you possibly can!
I really believe there's no better way you can spend your twenties (and many many years after your twenties!) than travelling…So what are you waiting for?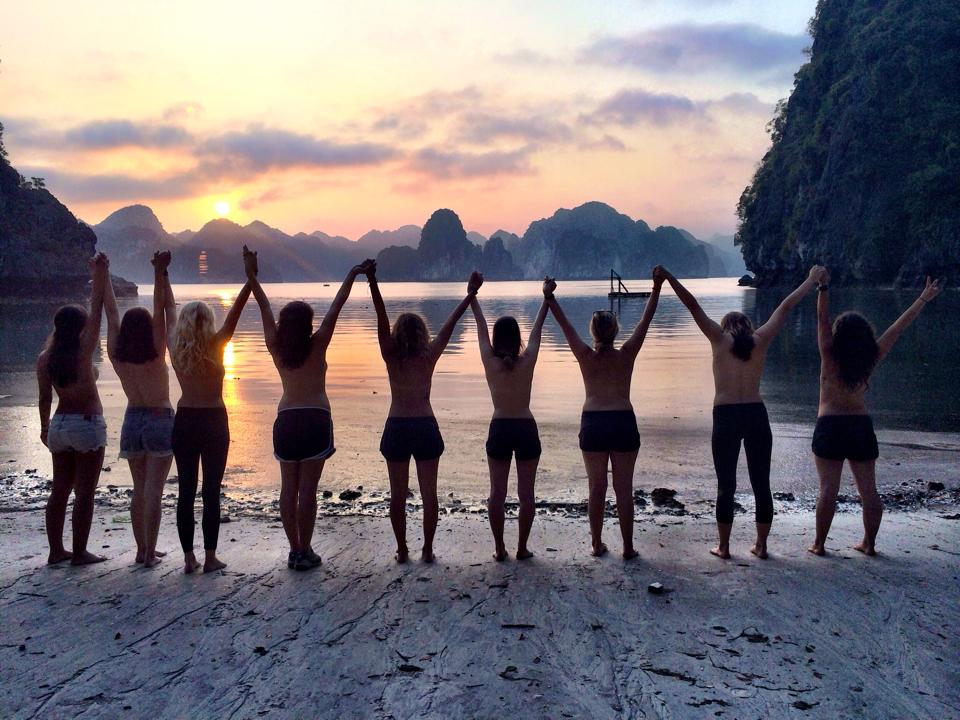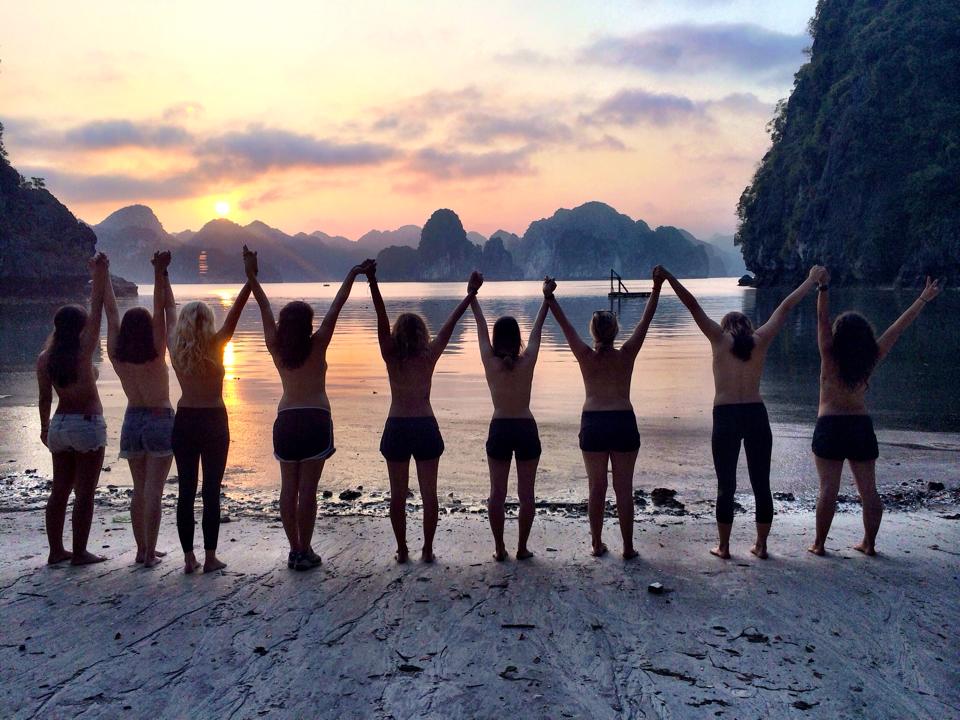 If you're thinking of taking a gap year or doing some travelling check out our tours in Australia, Thailand and Vietnam and get in touch to start planning! 
https://www.ultimate.travel/wp-content/uploads/2016/02/twenties.jpg
700
1200
Bernie Augstein
https://www.ultimate.travel/wp-content/uploads/2020/04/Ultimate-Logo-2020-Clean-v2.png
Bernie Augstein
2016-02-16 03:30:16
2019-08-30 13:23:42
20 Travel Experiences to have in Your 20's!