Why you should visit Fraser Island
When I first left Sweden to travel to Australia, I was told Fraser Island was the place to go so I had pretty high expectations to begin with…and it definitely didn't disappoint!
I loved everywhere I travelled in Australia but my time spent on Fraser is definitely one of the main highlights! Here's why I think EVERYONE needs to visit Fraser on their Aussie gap year…
Drive a 4WD on the world largest sand Island!
There aren't many islands in the world you can road trip around, especially the largest sand islands in the world! 4WDing on Fraser Island lets you explore the island with the fun and freedom of seeing the best spots! Fraser Island is known for its long white beaches (basically its motorway!), rainforests and some amazing crystal clear freshwater lakes. 
I visited Fraser Island on a group tour which for me was the perfect way to explore it! You can take it in turns driving along the sandy beaches, crank up the music and meet other backpackers – the dream roadie! I will never forget the feeling I had driving around in the sand with my group of 6 in the back of the car. I've never laughed so much and all the beautiful places we visited were just amazing. 
There were only 4 people including me in my group who had a drivers license, which meant more driving time for us, LUCKY ME! Although saying that those without their drivers license got to chill in the back, drinking beer and goon and taking in the views which doesn't seem like a bad alternative! 😉
We spent the 2 days following our tour leader, who led the 4WD's around the island, stopping off at Fraser Islands most picturesque spots along the way – absolute paradise!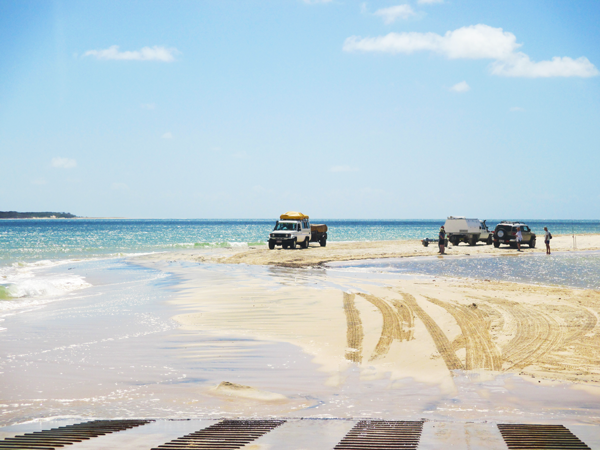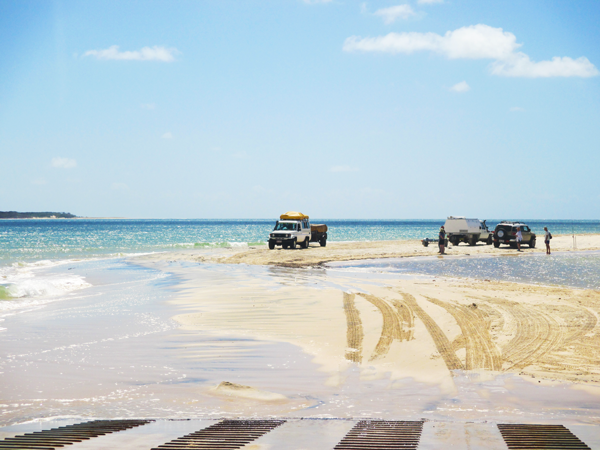 Champagne Pools – Fraser Islands natural ocean Jacuzzi
If you're a water lover, Fraser Island is the place to go! This beautiful island has more than 100 different freshwater lakes that are safe to take a swim in. When I booked my trip to Fraser, I knew there were some different freshwater spots, but not that there was one place where I could swim, named after my favourite drink, Champagne!
It's easy to understand why the Champagne Pools is a favourite spot in Fraser. You can sit in the rock pools, relaxing and watching the waves crashing over the side of the rocks, settling into a fizzing foam – hence the name! Once you've been here it's safe to say you'll be saying a toast to Fraser Island's very own, Champagne Jacuzzi!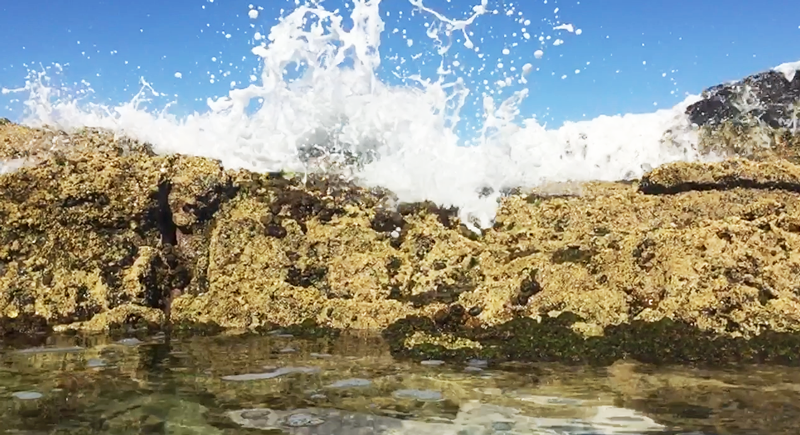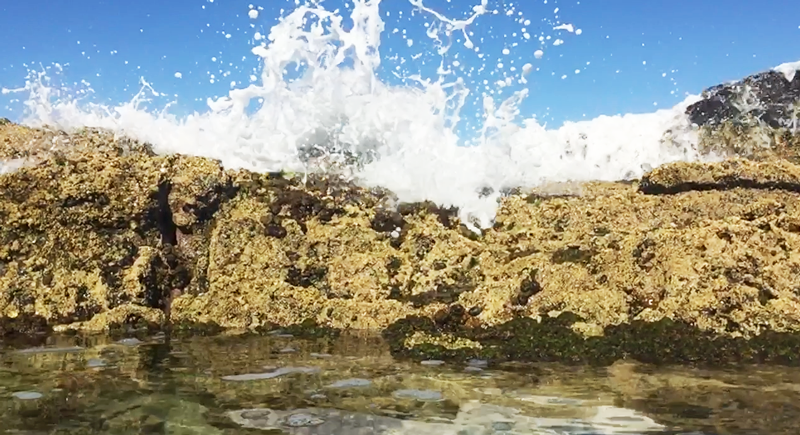 Three Words: Crystal Clear Lakes
When you think of swimming in lakes, some of you may be imagining wading through a brown bit of water with no idea what's lurking underneath – well not at Lake Mckenzie!
Frazer's freshwater lakes are set, in the top of the sand dunes, through rainforest, high above sea level. Of all of the lakes on Fraser Island, Lake McKenzie is most peoples and my personal favourite, and when you see the pics you'll understand why!
If you can tell me a lake more unique and beautiful than this I'll be surprised as Lake Mckenzie is just amazing. Our tour guide told us to brush our teeth and scrub our bodies with the white sand, and so we did. The sand is made of 100% pure white silica so is ideal for a bit of exfoliation and natural teeth whitening! It was definitely a spa experience on another level and one I didn't think I'd be getting on an island! 
Eli Creek, another fave is the largest freshwater creek on the Eastern coast of the island –  It's an area of exceptional and pristine beauty.  The blues and greens of the lake are so spectacular, me and my friends thought we were in a tropical jungle! Eli Creek is an ideal place for swimming or even better for the lazy swimmers amongst us! The water flow helps you float down the lake so you can just lie back and enjoy the blue waters, the white sands and the amazing nature.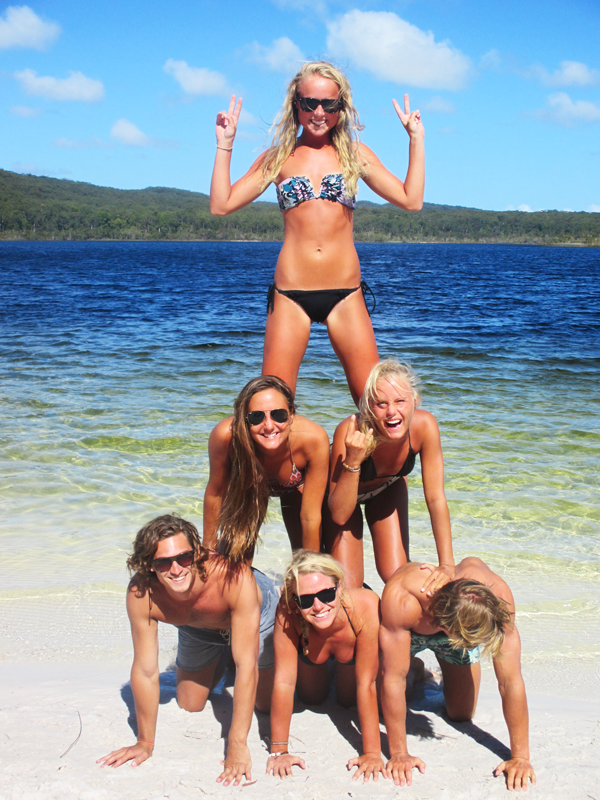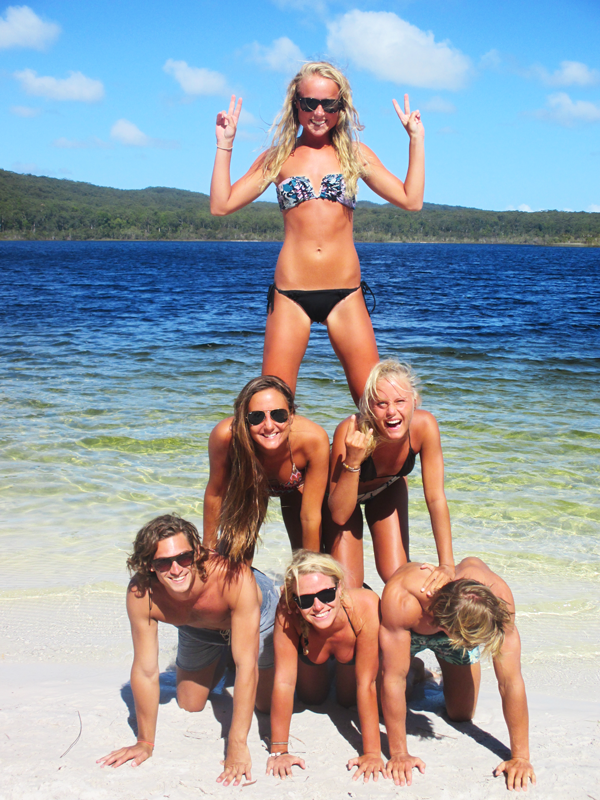 Camping – "what's happens when you camp on Fraser Island, stays on Fraser Island"
Fraser island an awesome place to camp, especially if you're on a trip with heaps of other backpackers like I was. We slept in a big camping area in tents for both nights of the tour. The best thing about being in a big group is that there are so many nice people to meet and hang out with. I'll never forget the fun we had in the evenings during our Fraser trip – actually, I'll tell you the truth that some parts are a little bit cloudy…too much fun and too much goon! 😉 We spent the evenings enjoying dinner together around the camp fire, chatting, playing drinking games, listening to a guy play the guitar, dancing and singing… yes it was exactly as crazy as you imagine!
If you prefer a little comfort, there are some awesome tours you can do that include resort accommodation for the evening where you still get to hang out with new mates and have fun on the island, just with a little extra comfort!
Meet the locals 
Have u heard about Australia's native 'dog', the dingo? Dingoes are the infamous local residents of Fraser Island and they need to be treated with respect but also with caution – no rolling around in the sand play fighting with these pooches! Dingoes are wild and as any wild animal can be, they can be dangerous. Fraser Island is one of the opportunities you'll get in Oz to see these animals in their natural habitat so keep your distance when you encounter them in the wild.
Fraser has got some amazing wildlife including kangaroos, wallabies, emus, turtles and native birds. Indian heads, a lookout at the Northern end of the famous 75 mile long Eastern surf beach has an amazing vantage point over the island offering panoramic views of Fraser's awesome beach and is also a pretty good wildlife spotting area! We were lucky as the weather up here when I visited was so clear and I saw so many things. The wonderful view over Manta Rays, Sharks, Dolphins and Turtles swimming in the water below was one of those unforgettable travel moments – amazing!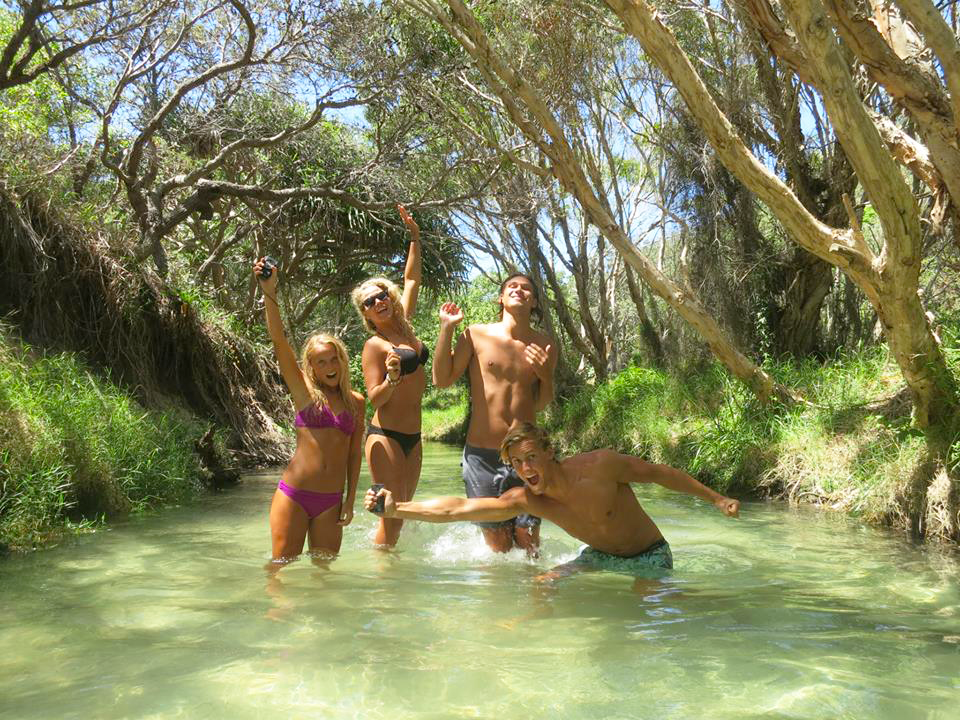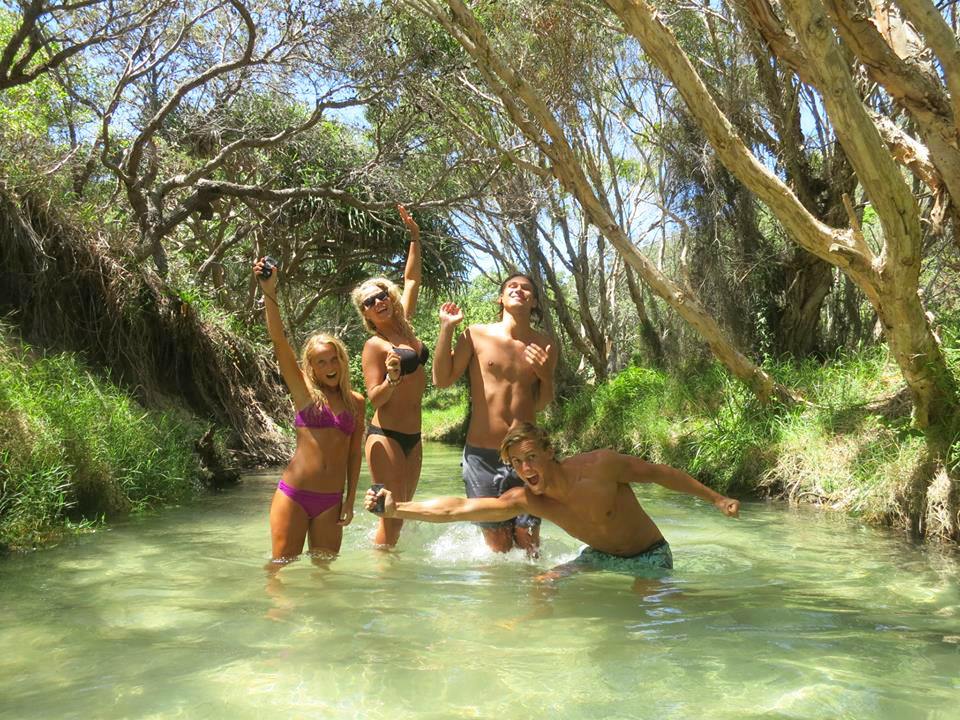 Top secret…
The worst question you could ask me when I'm travelling? "What was the best thing during your travels in Australia?"
It's the most difficult question to answer as every place/experience and moment has been unique but this time I hold my hands up and say: My best memory from travelling the East coast of Australia was definitely Fraser Island!
My last tip – Don't forget to bring your waterproof/sand proof camera! You'll need a sand proof cam for fairly obvious reasons and even though you're not likely to forget Fraser Island any time soon, I promise that the pics will come in handy when you try to explain to your friends and family how amazing it was! Anyway it's time to set a new 'like' record on your Insta feed isn't it?! 😉
Thinking of travelling to Fraser Island during your gap year in Oz? Check out the Ultimate East Coast package or get in touch with our travel crew to organise your Fraser Island Adventure.
Check out our Instagram & FB page for travel inspo and get in touch to start planning your trip today! 
https://www.ultimate.travel/wp-content/uploads/2017/02/fraser-island.jpg
700
1200
Felicia Lindqvist
https://www.ultimate.travel/wp-content/uploads/2020/04/Ultimate-Logo-2020-Clean-v2.png
Felicia Lindqvist
2017-02-16 15:11:39
2019-06-17 13:17:22
Top 5 reasons you NEED to visit Fraser Island!