Southeast Asia is awesome! With friendly locals, great food, beautiful beaches, bustling cities, an exciting culture and so much to see any do, no wonder it's high on the bucket list for so many of us! Luckily for us, Southeast Asian countries are generally cheap to travel in so your travel budget will stretch a lot further than most other gap year destinations! Despite Southeast Asia already being cheap, it's always nice to nab a bargain so read on for tips on how to save your hard earned cash and travel through Southeast Asia on a budget..
 1. Don't be scared to haggle!
In most countries in Southeast Asia, bartering is not just expected, it's all part of the fun! Don't be scared to haggle for your goods to get a cheaper price. Most of the time, the good sold at markets in Thailand and Malaysia have such a high margin to begin with, you can usually start off by offering less than half price for what you want! You can haggle pretty much anything in countries such as Thailand and Vietnam including travel on Tuk Tuks, boats and taxis! Be firm yet respectful and friendly and remember to have the price you're happy to pay in your head!
Top tip: Be careful not to go overboard. The most important thing to remember is that both parties should be able to come to a mutually happy agreement. There's no point arguing over a couple of quid just to come out on top. That money will probably mean a lot more to your seller than to you!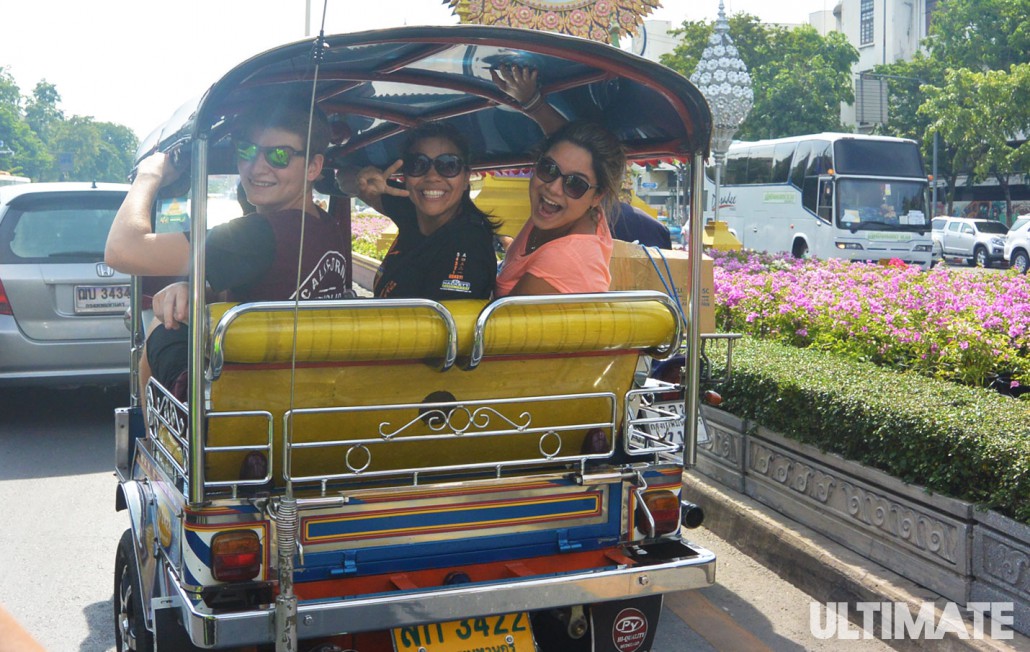 2. Try the local food
Eating street food and local dishes & delicacies is all part of travelling and is a great way to cut down on your spends! If you want to eat 'western food' like pizza, burgers and chips, be prepared to pay 'western prices' (around 5 times more than local dishes found on street stalls and food courts!)
It's not all about the price though. Local dishes are usually amazing, and prepared with natural homegrown ingredients. Vietnam has some of the best dishes in the world including Pho (a popular rice noodle dish) and once you've tried a Thai green curry or pad Thai in Thailand, there's no going back! Just take it easy eating fresh fruit and meats from the street stalls that have been left out when you first arrive – give your stomach time to adjust to the new food to avoid getting ill and wherever possible eat from the stalls where it can be cooked in front of you.
Top tip: If it's good enough for the locals, it'll be good enough for you! Follow the crowd as the locals know where will be good to eat and where isn't!
3. Drink beer
Drinking local beer such as 'Singha' or 'Chang' in Thailand and ' Bia Hoi' in Vietnam will cost you a lot less than drinking imported beers, alcopops and wine in South East Asia. If you're a fan of spirits, go for the local spirits as much as possible if you want to save money but go easy…local spirits usually have a much higher alcohol % so have one and see how you go!
Top tip: Be prepared. Booze prices on small islands in SE Asia are a lot higher than other parts of the country as they're 'imported' from the mainland. If you're a fan of spirits, take a bottle or two with you to avoid paying lots for alcohol!
4. Do your research
Most locals you'll encounter in SE Asia are friendly, helpful and kind however do be prepared to be ripped off every now and then! If you don't know how much things cost in advance, you could end up paying heaps more than you need to! I've been told before that 'there are no ATM's on that Island', 'you must withdraw/change up your money here with me' only to find out that there are heaps of ATM's on the island and that person just wanted the extra commission!
Top tip: Don't believe everything you hear from the locals and do your research beforehand to be in the know!
 5. Travel like a local
SE Asia is pretty big so it can be tempting to hop on a plane over to the next country on your bucket list but if you want to save money, wherever possible travel with the locals. In Bali, I decided to take the cheapest boat possible over the Gilli islands and ended up in a tiny boat with 30 other people, about 20 chickens flapping around and what seemed like the islands entire food supply for the next 6 months! I always find it's those experiences you remember the most anyway! Most SE Asian countries have some great bus and train options too such as the overnight sleeper train in Thailand and overnight buses. You can even bus it over the borders with a mini passport control break in the middle!
Top tip: Travelling overnight means you won't have to fork out for accommodation that night – score!
 6. Give yourself a daily budget
This might seem like an obvious one but it's easy to spend in Asia. Yes, everything is mega cheap but if you're anything like me, that'll just make you spend more because you don't feel like you have to budget! Having a strict budget will ensure you've got enough to last your whole trip without worrying. Spend a bit more on drinks one day? Check into a cheaper hostel the next night!
Top tip: Budget between AUD$20-$40 per day to travel comfortably.
 7. Accommodation
Accommodation in Asia is cheap! On a budget, you could find somewhere to stay for less than $5 per night! Okay your toilet might be a hole in the floor and you may be sharing with a few lizards and insects but it's a bargain all the same! If you're prepared to stay in basic accommodation you'll save yourself a lot of money. If you're not, you could stay in a beautiful little private poolside villa with free breakfast for around $20-$30!
Top tip: Planning ahead with accommodation is another way to save money. Accommodation prices in Koh Phangan go up for the Full Moon Party so get in there early for the best prices and before all the accommodation is fully booked!
8. Buy before you go!
Pretty much everything is cheaper in South East Asia and most things can be bought when you get there however there are a few things that are worth taking with you. Imported cosmetics, suncream & makeup can be more expensive so to avoid paying out for your favourite makeup brands abroad, bring them with you!
Top tip: In most SE Asian countries, anti malaria tablets A LOT cheaper when you get there.
 9. Get off the beaten track!
If you want to save money, avoid 'touristy' destinations as much as you can. Anywhere packed with tourists will be more expensive than other parts of the country as you'll be paying tourist prices rather than backpacker prices.
Instead, chat to locals and get recommendations on where to go (take a mate with you!) or get a map and do some exploring! I remember hiring a moped on Koh Phangan and going to visit some of the waterfalls in the middle of the island. It was great to see another part of the island away from the crowds and saved me the money I would have spent in Koh Phangan that day!
Top tip: Having a local guide show you around is a great way to experience 'off the beaten track' safely. Our 3 day Sapa tour in Vietnam gives you the chance to stay in a remote village and experience how the hill tribes live! Check it out here.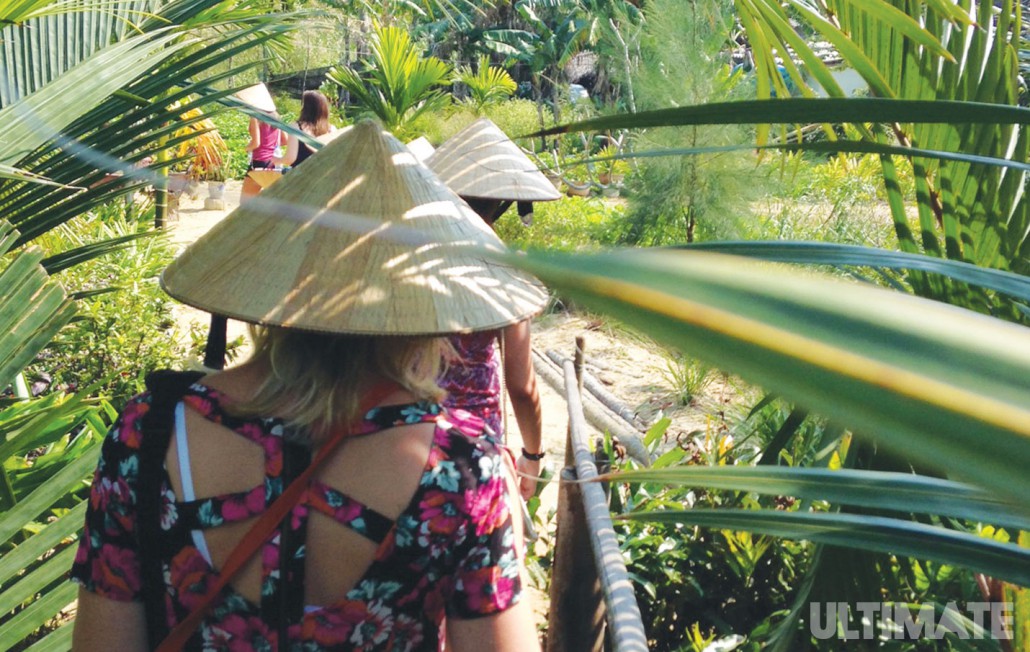 10. Know what your money is worth!
Checking the current exchange rate is well worth doing before you start your travels. Knowing what your money is worth will avoid you getting ripped off at the airport when you get there! Click here to check current currency rates.
Top tip: Change up some money before you fly so you have some local money to use when you first land. It'll give you a little time to shop around for the best rate so you won't be forced into changing up your money in the first place you come across!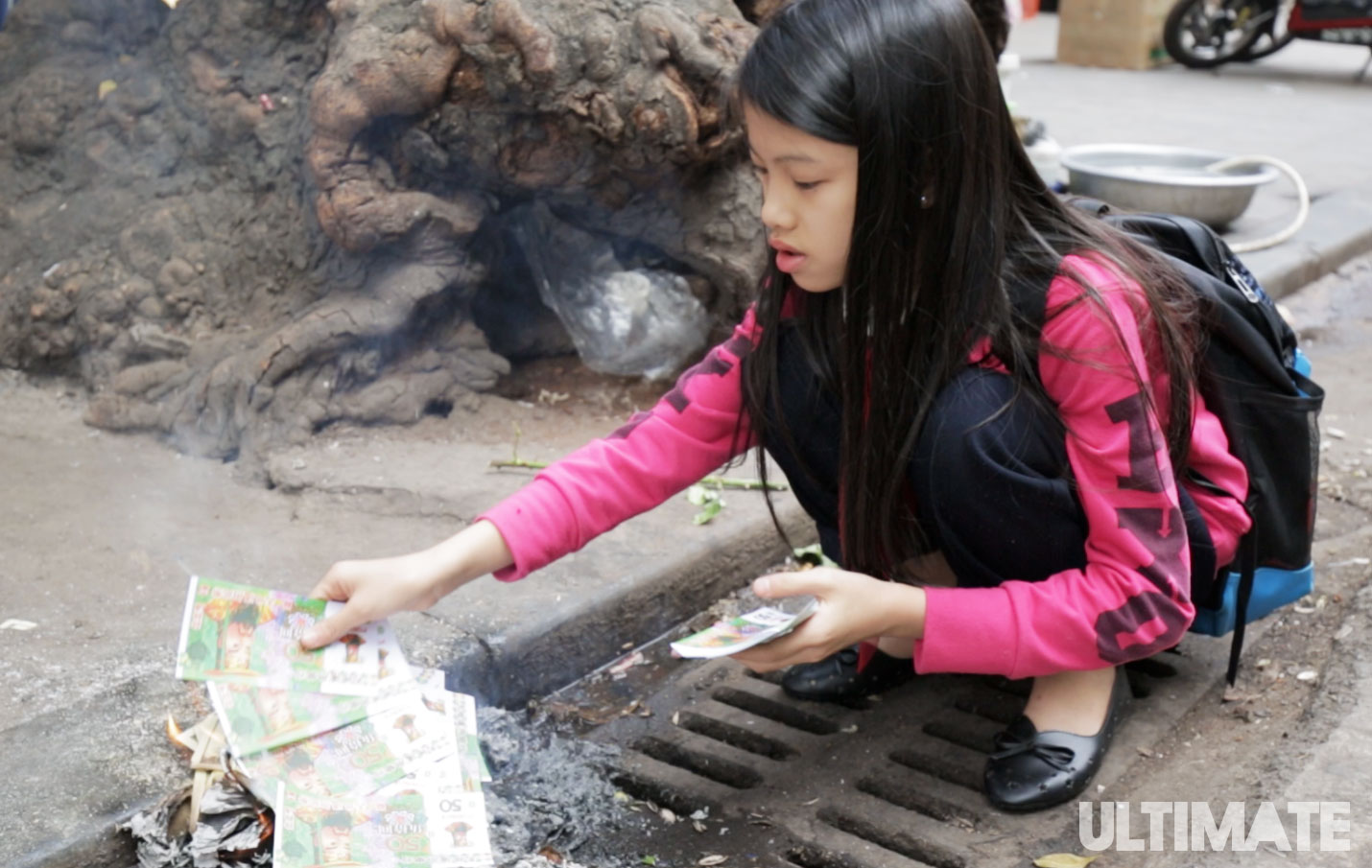 Interested in travelling to Thailand or Vietnam? Get in touch for help and advice!
Check out our blogs for tips on travelling in South East Asia and share your budgeting tips with us in the comments below!
'Like' us on FB for travel inspiration, photos, videos and more blogs and follow us on Instagram (ultimate.travel) for travel pics!
Travelling onwards after your trip to Asia? Keep an eye out for top tips on budgeting in Australia and New Zealand.
https://www.ultimate.travel/wp-content/uploads/2015/06/Asia-Tips.jpg
700
1200
Bernie Augstein
https://www.ultimate.travel/wp-content/uploads/2020/04/Ultimate-Logo-2020-Clean-v2.png
Bernie Augstein
2015-07-15 11:36:19
2020-06-17 12:54:21
How to travel Southeast Asia on a budget