There's no doubt that Cairns is one of the most popular destinations for backpackers in Australia and I can see why! Cairns has got a bit of everything: The world's oldest rainforest, great nightlife, stunning beaches, heaps of adventure activities (it's the adventure capital of Oz!) and a tropical climate to enjoy it all in! Cairns is also the gateway to the world's largest reef (so large it's visible from space!), the Great Barrier Reef!
Ultimate Travel legend Max has spent the last 10 days visiting Cairns to find out more about this cool little city up in Northern Queensland. Here's what he has to say:
What was the highlight of your trip?
I would say the highlight of my trip was swimming with turtles on the Mackay & Udine reefs. I'd never seen turtles up close like that before and being able to swim with them was amazing! The reef I went to on the snorkel trip had so much marine life – it was awesome!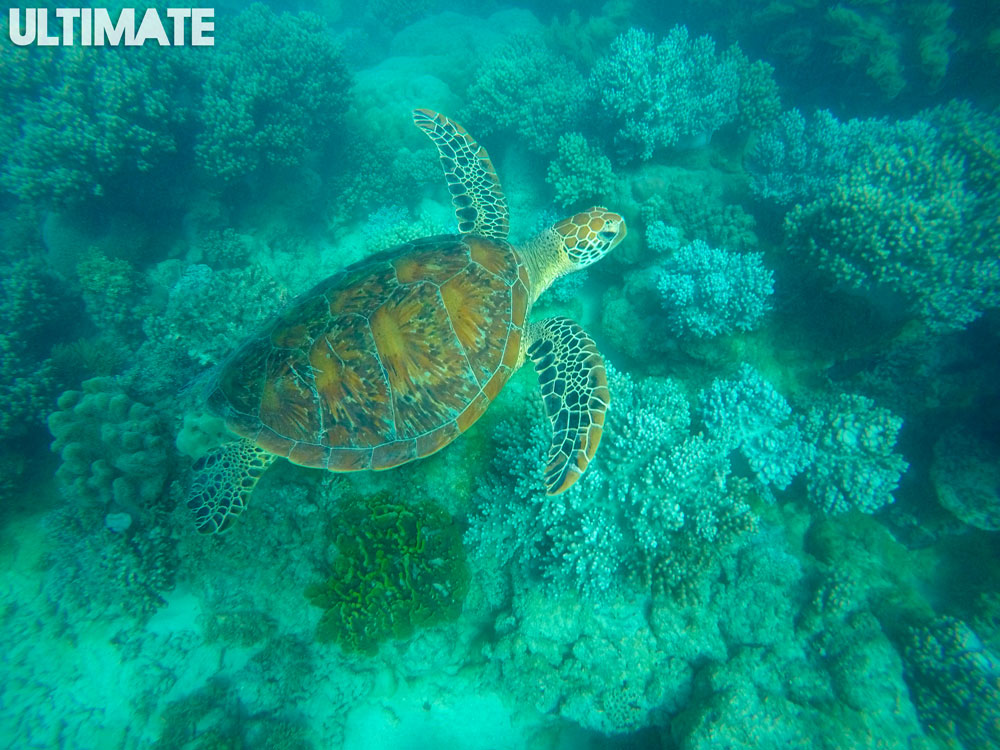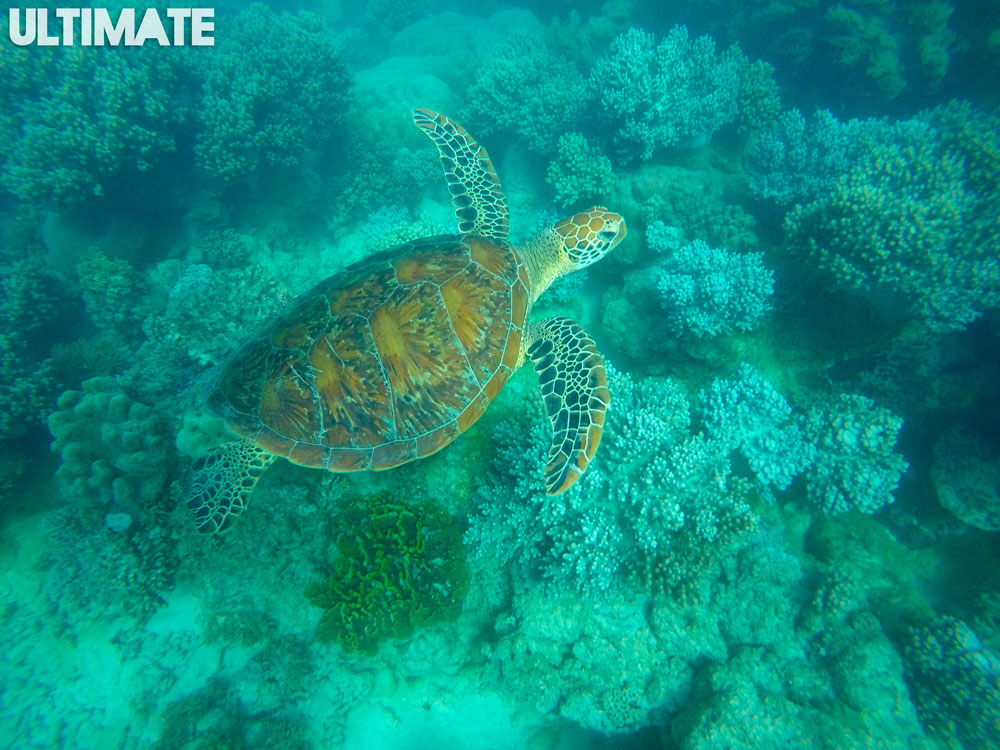 What do you think of Cairns as a city?
I love that cairns isn't too big or too small. Everything is in walking distance and you have all the main shops, restaurants, bars and clubs right in the centre so you don't miss out on anything. It's got a real tropical feel to it too. The weather was amazing when I went which was such a nice change from the winter temps in Sydney! Also, at night hundreds of fruit bats fly over the city which was amazing to see. I've never seen anything like it so it was definitely memorable!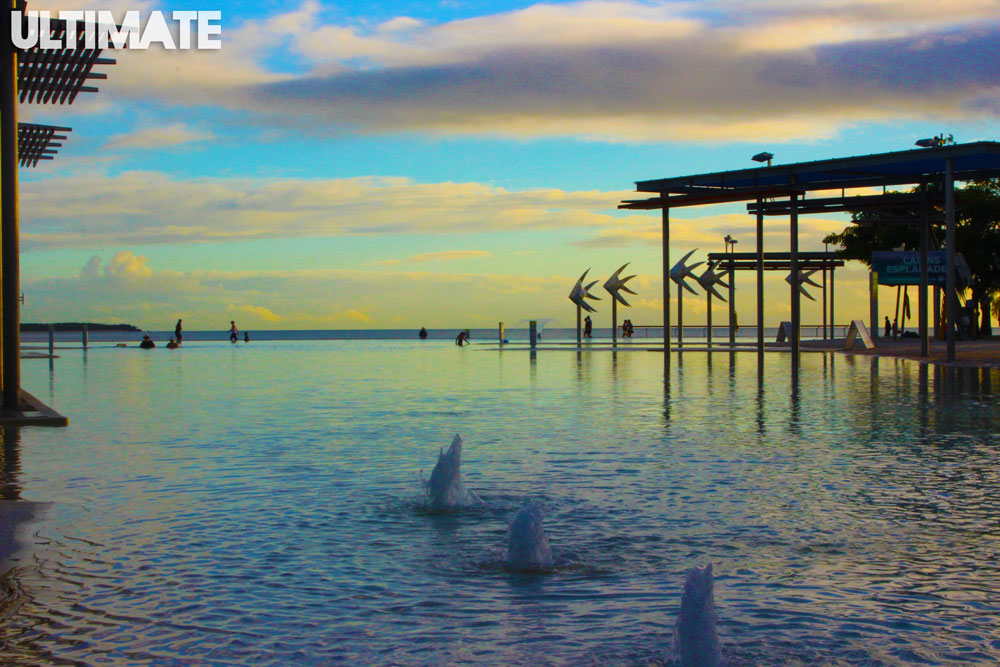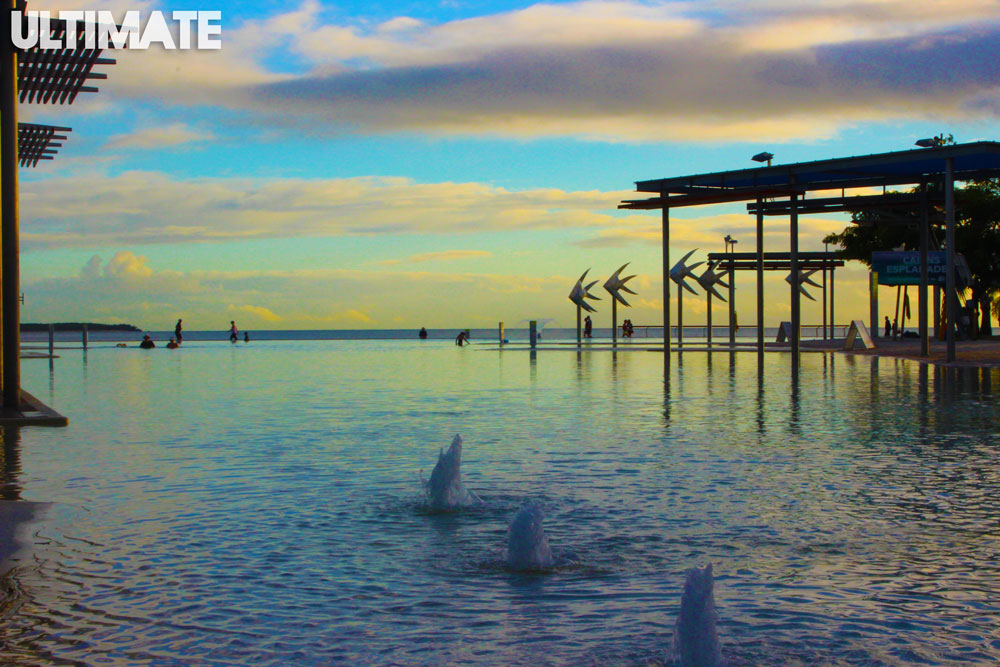 How long did you spend in Cairns? Where did you stay?
In total I spent 7 days in Cairns. I stayed at Nomads Serpents which was great. It has a proper chilled out but sociable vibe to it. I spent my time at the hostel relaxing by the pool getting a tan and playing volley ball and table tennis. They have a bar right near the pool with amazing food so you can grab a beer and chat to the other backpackers too which was great.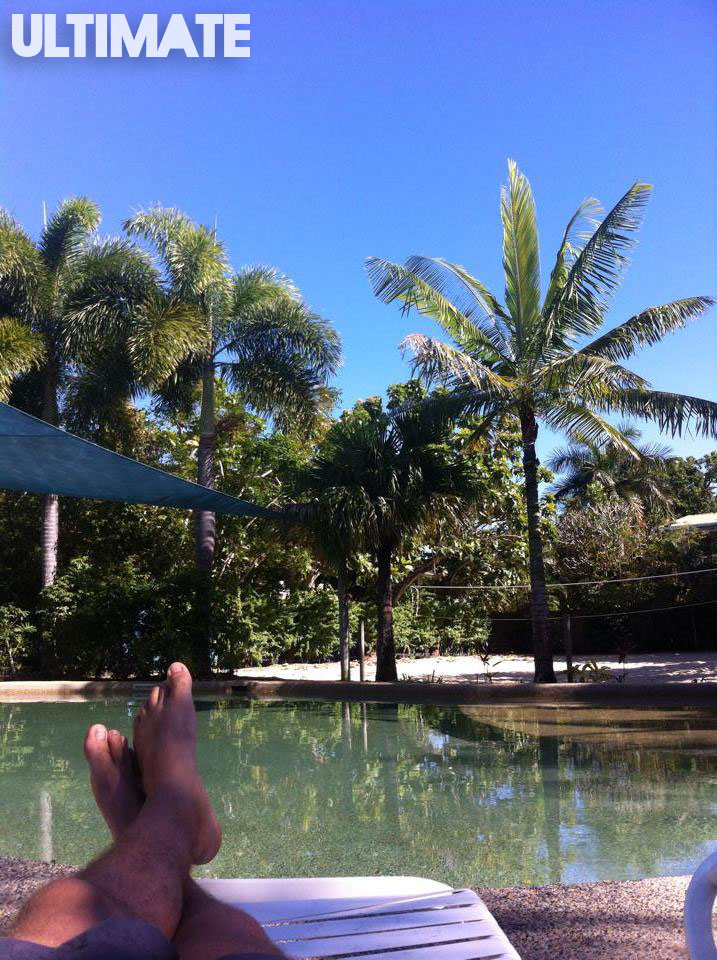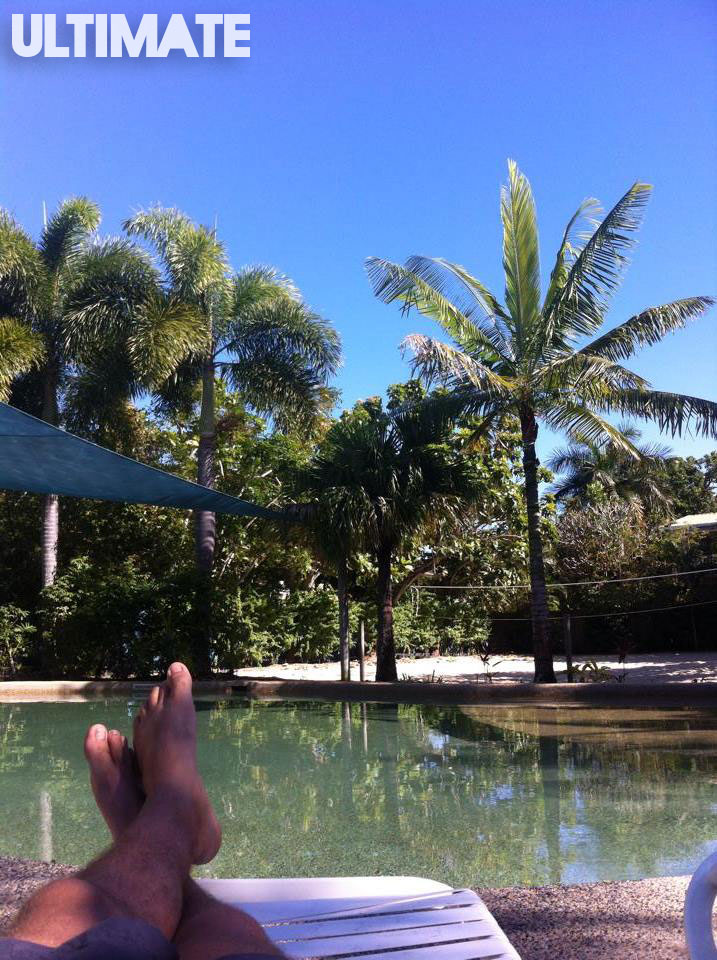 Did you go anywhere else?
Yeah..I went on a 2 night trip to Cape tribulation which is about 2 hours drive from Cairns in the Daintree Rainforest. I love Cairns but it was great to get out of the city and see another part of Northern QLD. In Cape Trib, I stayed at Cape Trib Beach house which was incredible. It's right on the beach (literally a 30 second walk!) and you have the option to stay in dorm rooms or private rooms. I was lucky enough to stay in their St Crispin accommodation – well worth the upgrade! The bar/restaurant at Beach House does amazing food too. It's safe to say I ate well during my stay!!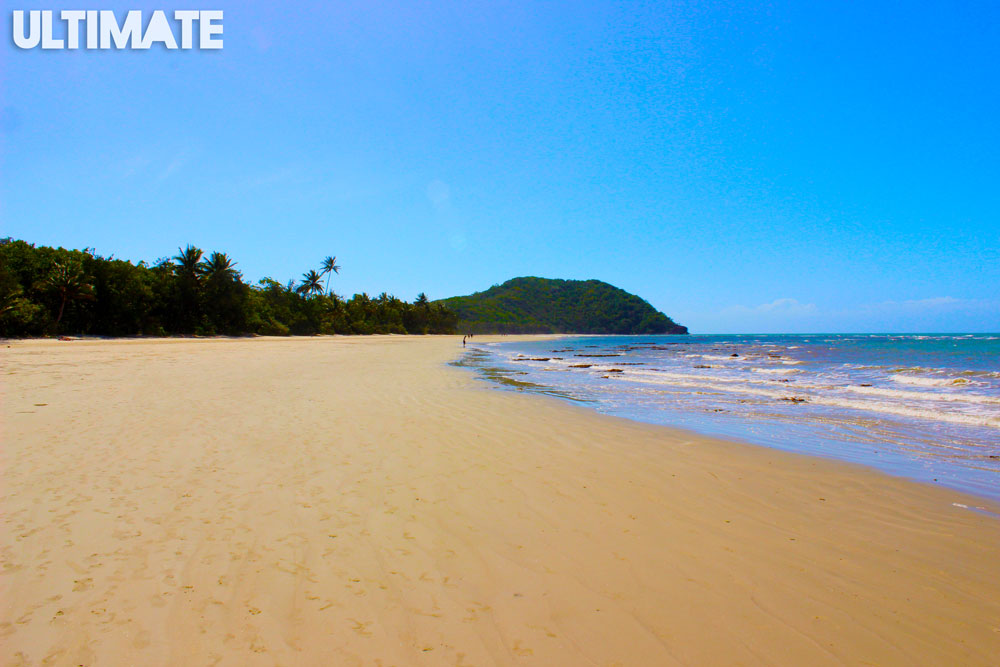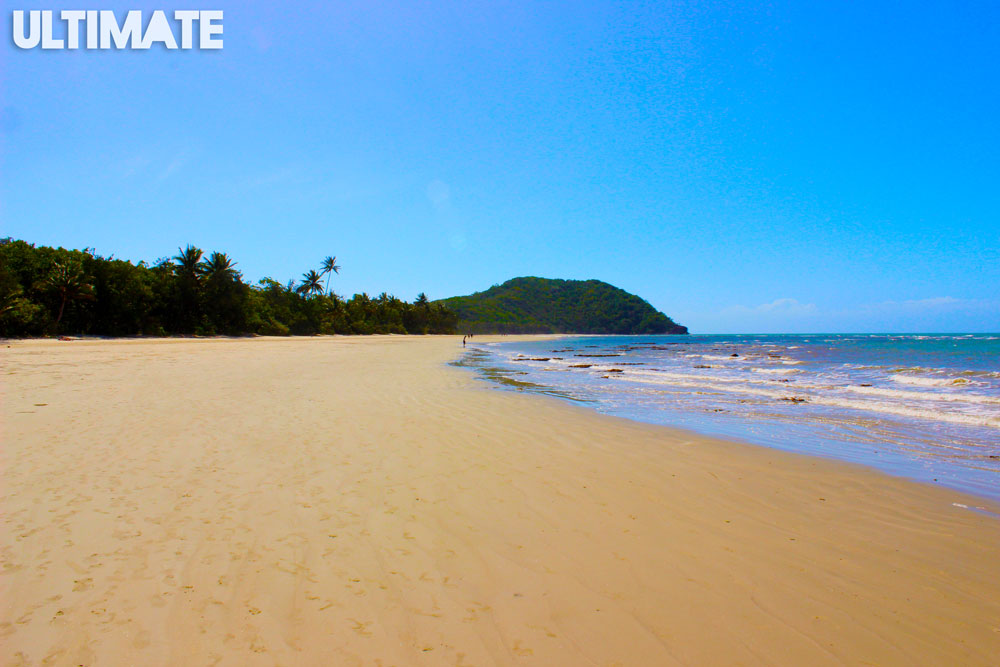 Did you do any activities in the Rainforest?
During the days I did Jungle Surfing (zip lining through the jungle!), horse riding on the beach and kayaking. I also went on a snorkel trip with Ocean Safaris which is when I got to swim with the turtle – that was such a great tour! I spent the evening in the Beach house restaurant eating calamari, steak and having a few drinks! After dinner the staff at Cape Trib beach house got a small fire going on the beach so I sat round chatting to other people on the tour. The view of the stars from the beach was incredible cause the sky was so clear!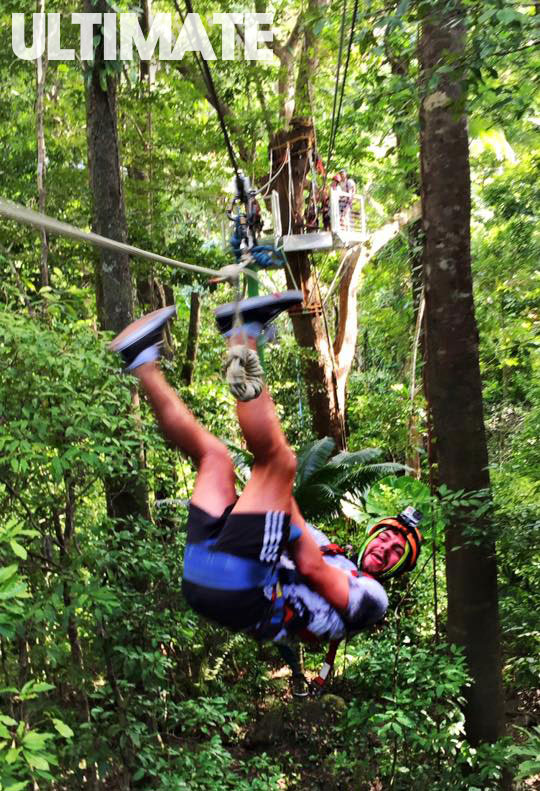 Did you see any wildlife?
I spotted a few crocs on the Active Tropics Cape Trib tour! One of the biggest crocs, Scar face is around 85 years old!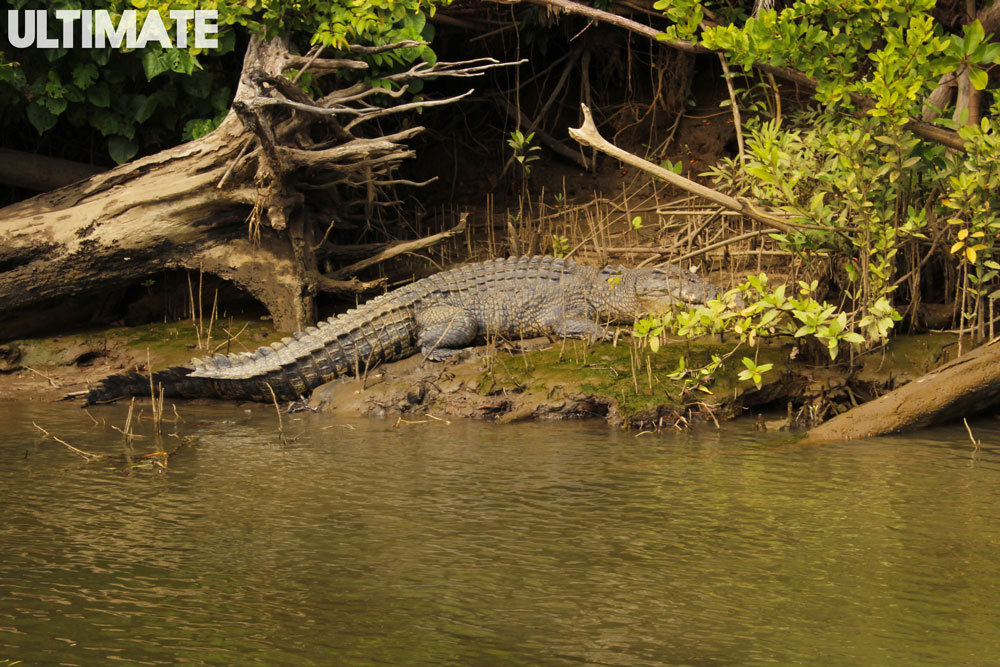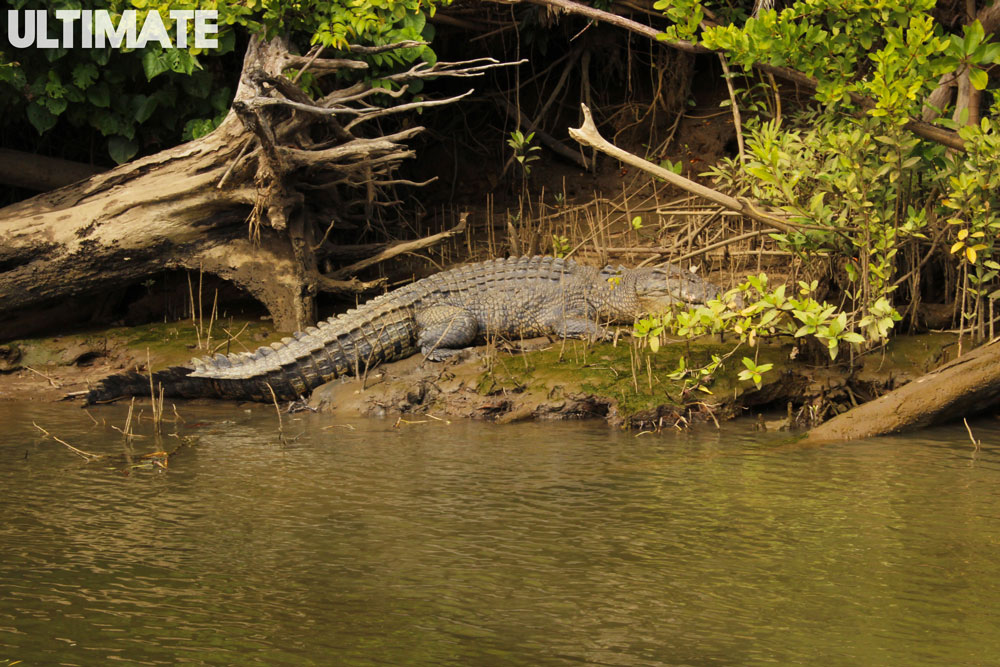 What else did you get up to in Cairns?
I did white water rafting, did a day trip to the Atherton Tablelands, went diving, chilled by the lagoon, went fishing and explored Cairns – it was an action packed, fun holiday!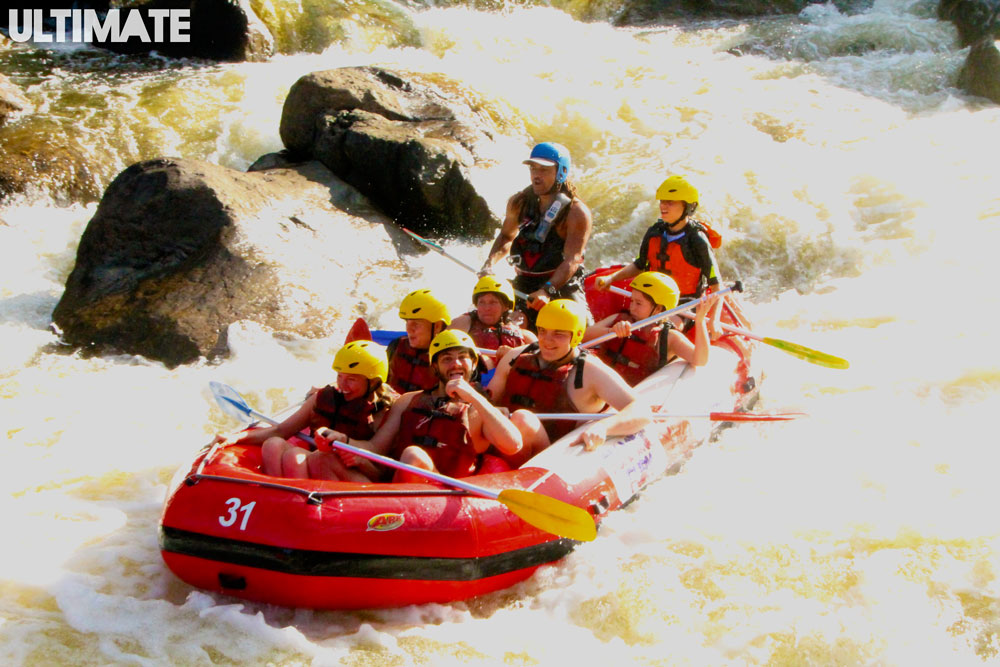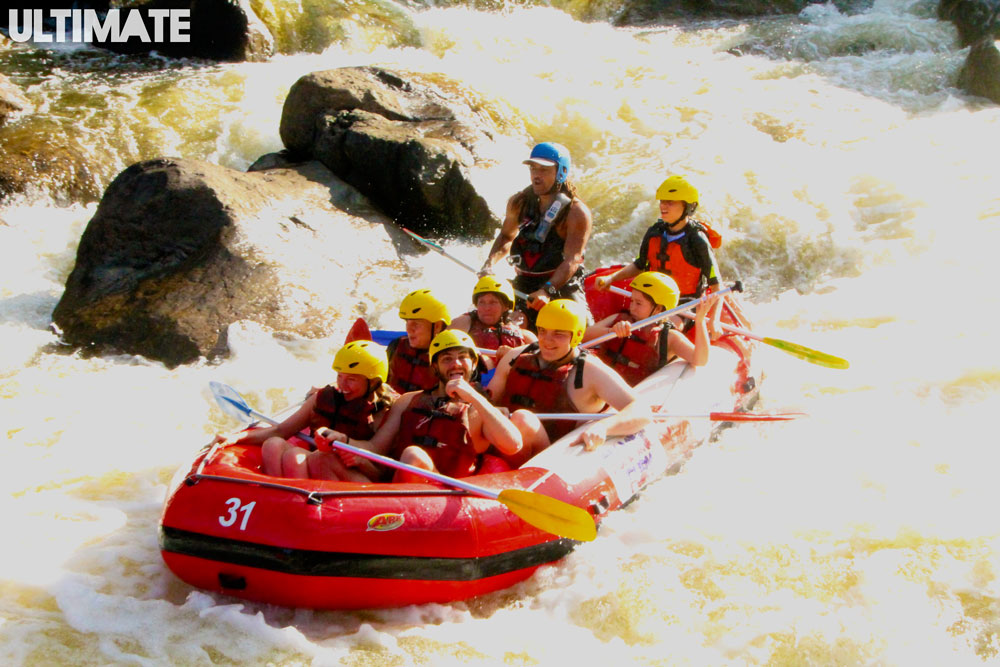 Your diving pics looks amazing. What was it like?
I did a day trip to the Great Barrier Reef with Deep Sea Divers. I booked on to do an Introductory dive as I had never dived before and I'd heard how amazing it is! All of the staff were really great and made everyone feel so comfortable. They ran through all of the safety aspects with us then showed us what to do before putting our gear on. We went down in groups of 3 or 4 with an instructor so I felt safe the whole time. Being underwater with all that wildlife was amazing. I met Wally, a massive Maori Wrasse, found Nemo and saw a reef shark! It was amazing – I can't wait to go diving again!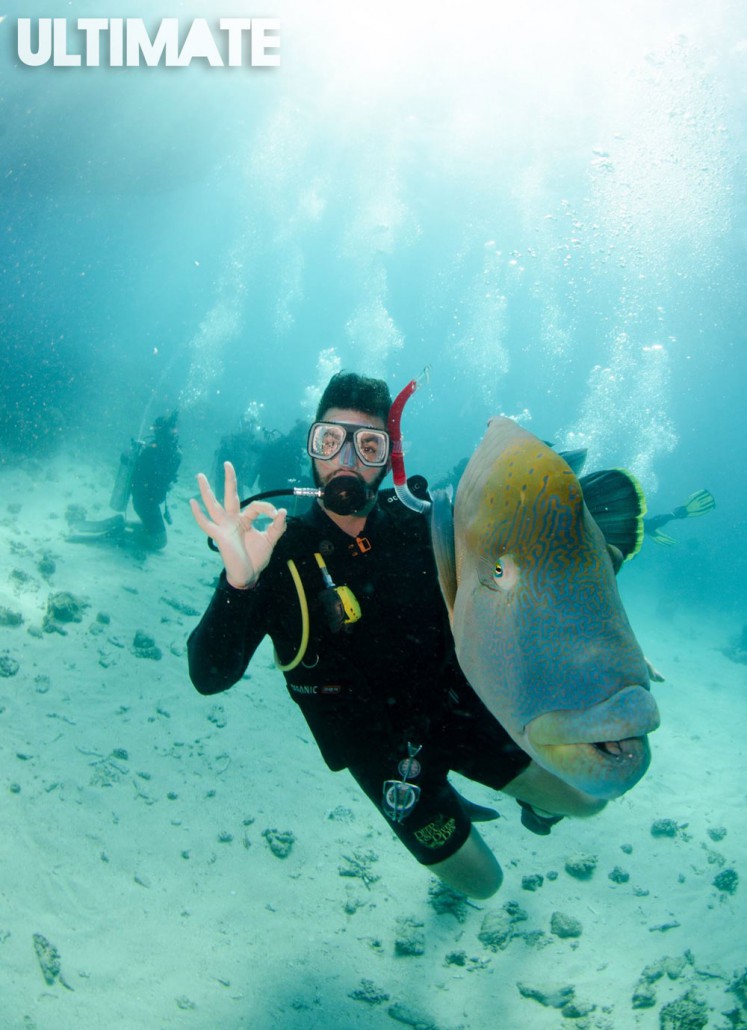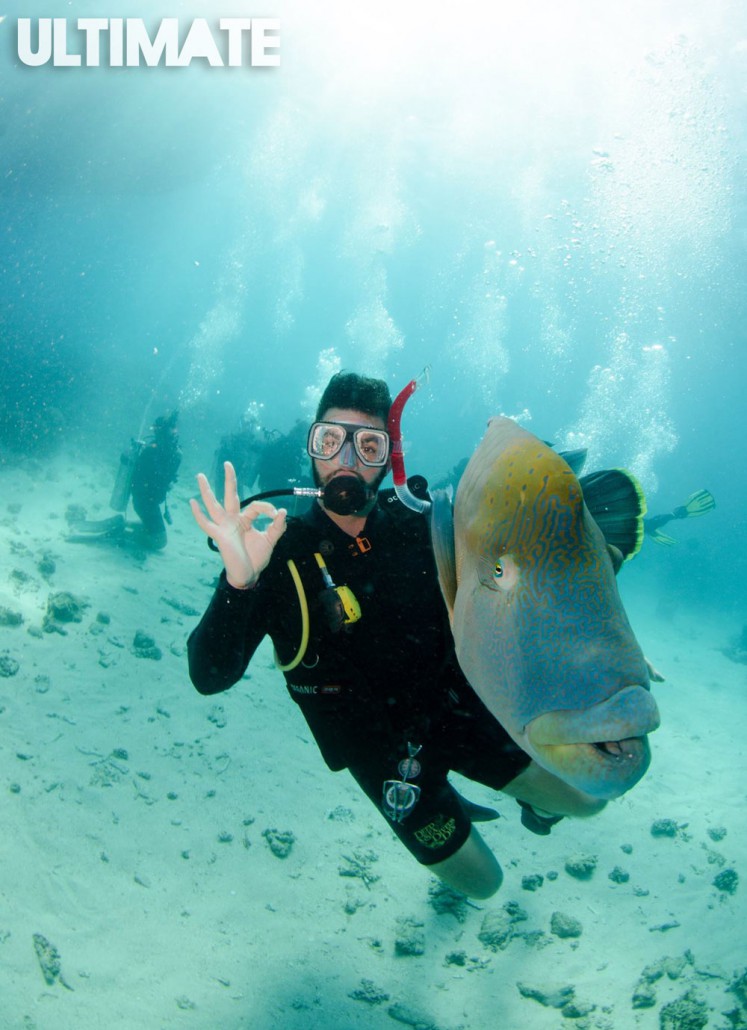 What is the nightlife like in Cairns for backpackers?
The nightlife in Cairns is as crazy as Sydney! The main bars I went to were Woolshed and Gilligans. I think Woolshed is a great bar to start out at then head to Gilligans which is more of a club. They had loads of drink specials too (between $5-$8) so it was a great night!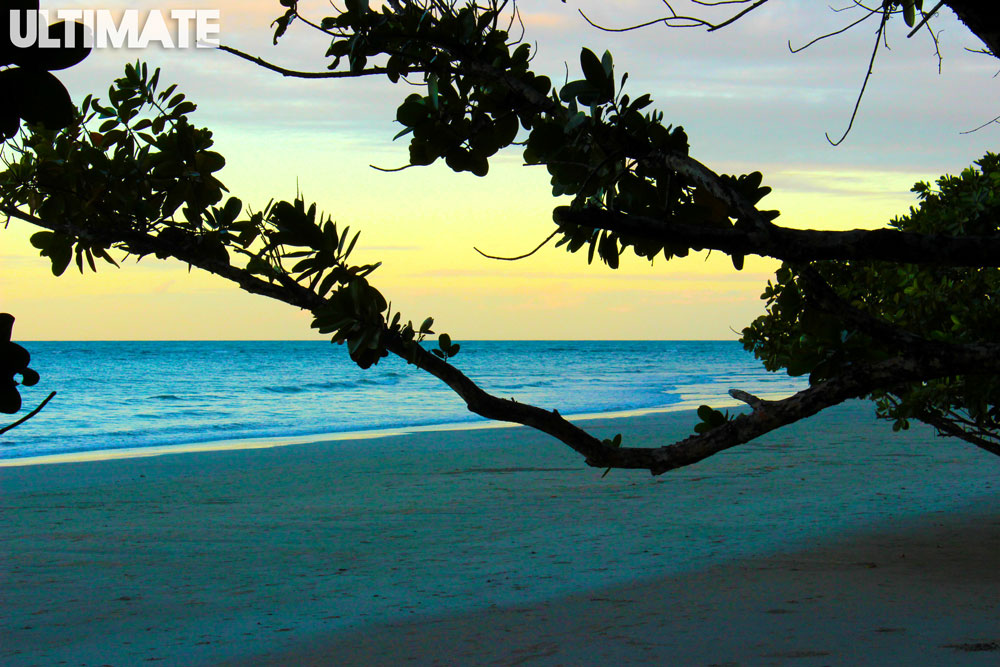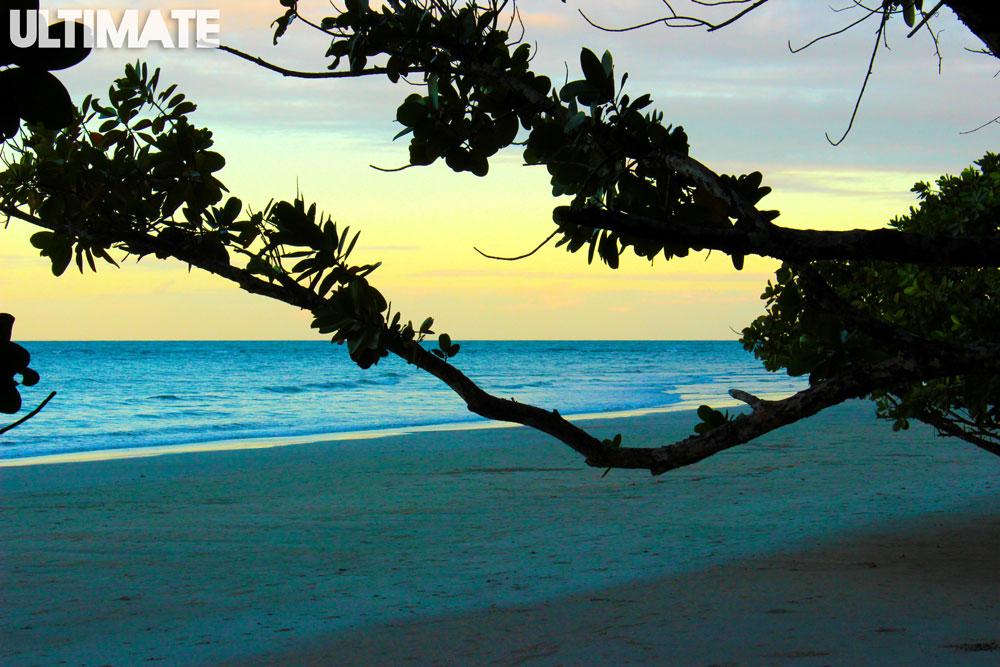 Is Cairns good for backpackers on budget?
Yes, definitely! It's a lot cheaper than Sydney. You can book a week in a dorm room at Nomads Cairns for $120! Food prices are about the same as other cities but everywhere had drink specials on so it all balanced out in the end.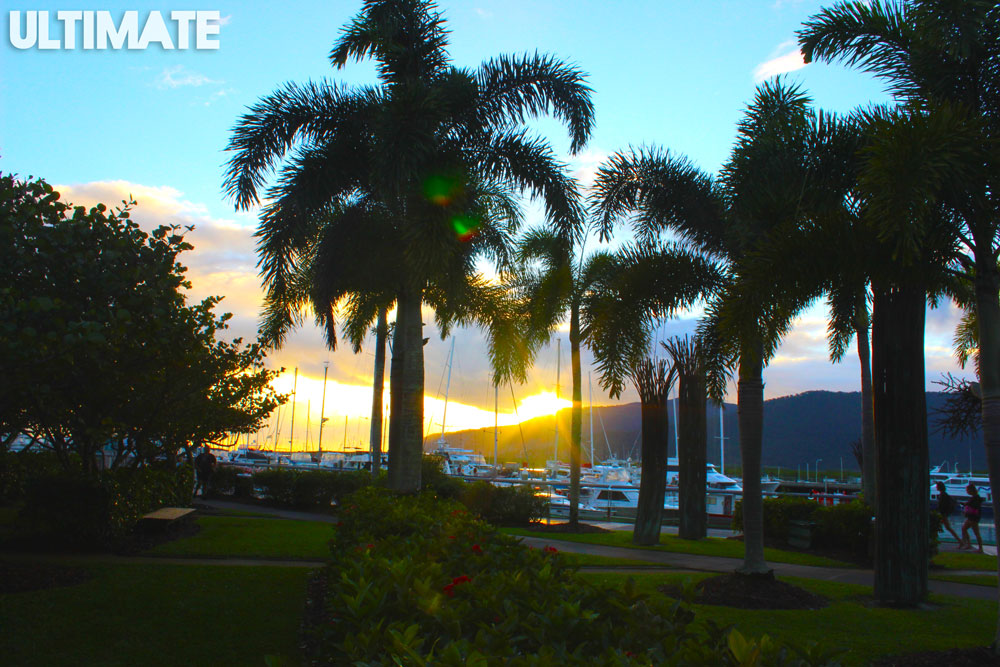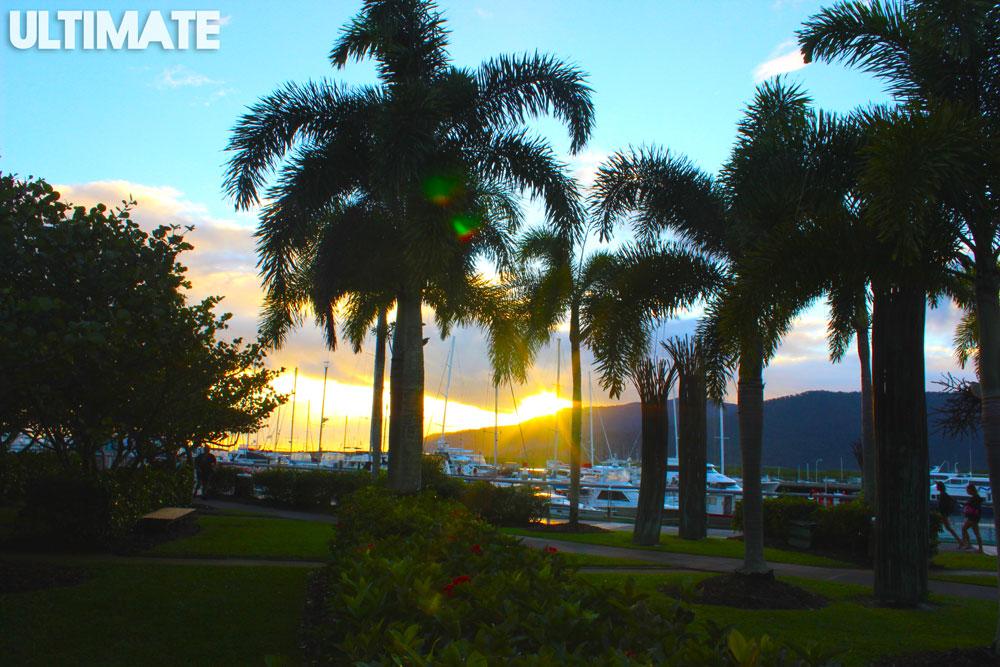 Would you recommend other people to visit Cairns? How long do you think you would need?
I personally love Cairns and with there being so much you can do in the town it's hard to get bored. Saying that, for me the highlights are on the trips outside of Cairns like the rainforest and the Atherton Tablelands. I'd say you'd need at least a week if you want to do Cairns properly and see other parts of Northern Queensland whilst you're up there.If you can stay for longer than a week, you'll definitely still find things to do..even if that just means chilling by the lagoon on the esplanade!
Where is next on your bucket list?
I've got a trip to the Northern territory with Topdeck booked later this year. I'm doing a trip to Kakadu and Litchfield national park and will get to spend some time in Darwin too. I went to Uluru last year and had a wicked time so I'm looking forward to seeing another part of the Northern Territory. I've heard amazing things about Kakadu NP and doing the tour with Topdeck will be awesome!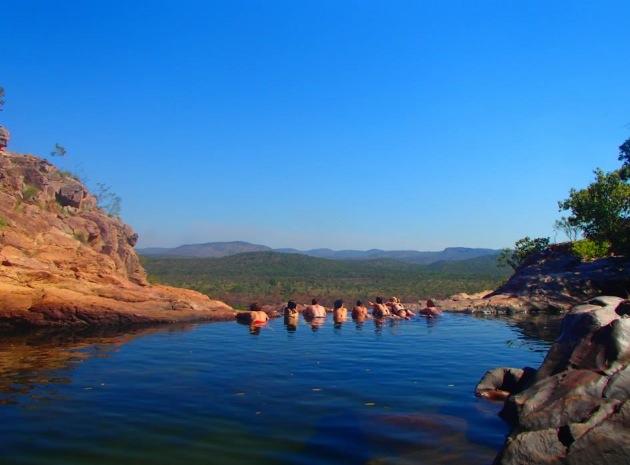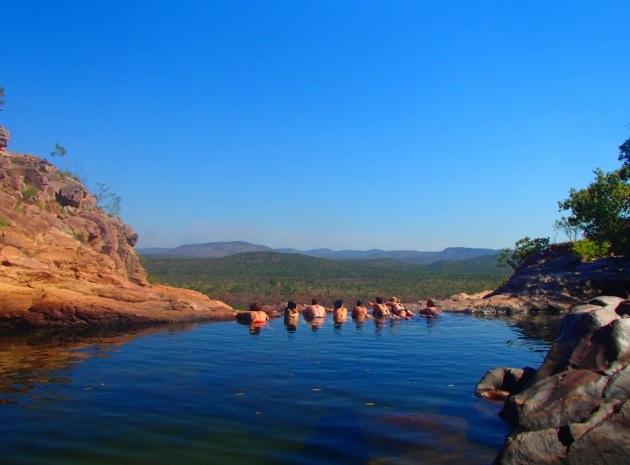 A massive thank you to Deep Sea Divers Den, Foaming Fury, Active Tropics, Waterfall Wanderers, Ocean Safari and Jungle Surfing Canopy Tours for having me on your tours (I had an awesome time!) & to Nomads Cairns and Cape Trib Beach House for giving me a place to rest my head after a fun day of activities!
Fancy a trip to Cairns? Get in touch with Max for suggestions and to book your trip/accommodation!
'Like' us on FB for travel inspiration, photos, videos and more blogs and follow us on Instagram (ultimate.travel) for travel pics!
https://www.ultimate.travel/wp-content/uploads/2015/07/cairns-blog.jpg
700
1200
Bernie Augstein
https://www.ultimate.travel/wp-content/uploads/2020/04/Ultimate-Logo-2020-Clean-v2.png
Bernie Augstein
2015-07-29 11:00:56
2019-08-30 13:39:43
Cairns: The ULTIMATE backpacker destination in Oz?