Learn What NOT To Do On Your Gap Year In Australia!
Want to fit in in the Land Down Under? Here's some helpful hints on what NOT to do during your gap year in Australia, so people will think you're a legitimate Aussie!
Don't say "Put another shrimp on the barbie"

Whilst we foreigners think saying 'put a shrimp on the barbie' in Oz is extremely witty/funny/best thing we've ever said, Aussie locals not so much. Aussies actually call them 'prawns' so best just to avoid all together if you want to make Australian friends. Too easy mate!
Don't be scared of Aussie sarcasm & swearing
Aussies are well known for their sarcasm, self-deprecating sense of humour and swearing. Aussies like to take the piss out of each other, so don't be alarmed if a bit of banter comes your way or someone drops the C-bomb around you – most of the time it's nothing personal and is actually used as a term of endearment in some cases! You'll soon pick up the the local slang on your gap year in Australia so you can give as good as you get. Before you know it, you'll be a "real" Aussie, with the sarcastic sense of humour to match – just remember to keep the profanities at bay when you're back home in Grandma's house!
Don't say NO
Australia has so much to offer and now is the time to enjoy it all. The outdoor activities are endless, with everything from skydiving to bungy jumping and swimming with whale sharks on offer. At the time you might put these things off 'cause you'll 'do them later' or because you don't want to spend your cash but I promise you won't regret it. Luckily in Australia, there are so many activities and things you can do for free as well so you can balance out the spends. You'll be leaving Oz with a lifetime of memories and stories to tell. Just. Say. Yes.
Don't surf without knowing the etiquette
Australia has a big surfing culture and it's the ULTIMATE place to give it a try. Those catching waves for the first time must be respectful of other surfers by following 'The Surf Code'. For example; the person closest to the peak of the break has the right to ride the wave. You shouldn't hang out on your board as a rough board can be very dangerous for other surfers. DO NOT drop into someone else's wave and paddle outside of the zone where the lineup of surfers might be coming. Amongst many other things, give other people your turn – there's nothing worse than a wave hog! 
Why not join our UltimateOz Surf Camp when you first get to Oz, where you'll be taught all this as well as how to ride the waves like a pro and be saved the embarrassment of being 'THAT surfer' in front of your new Aussie mates? 😉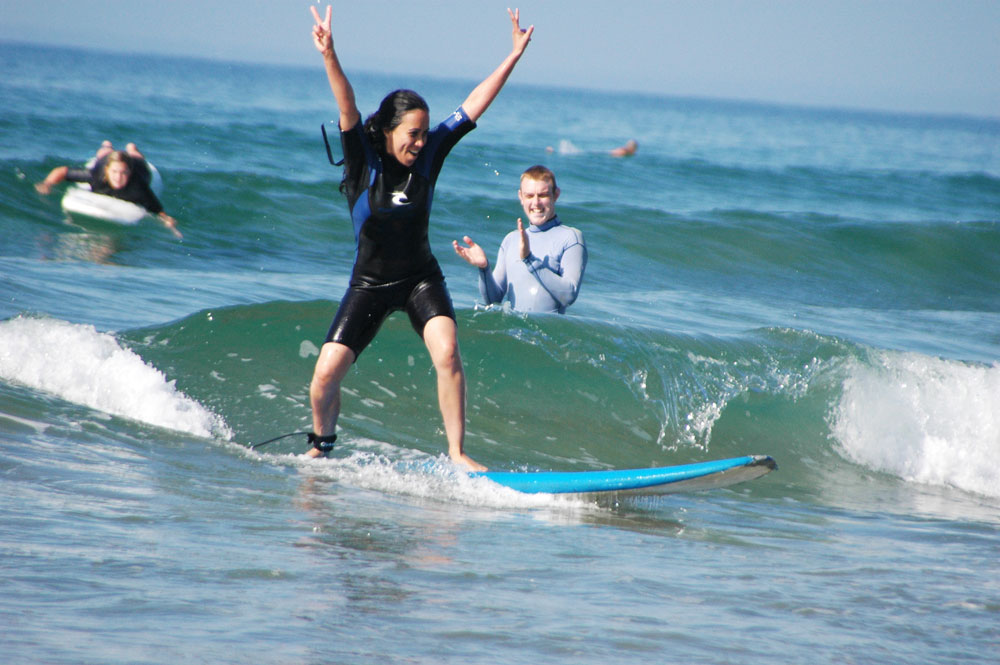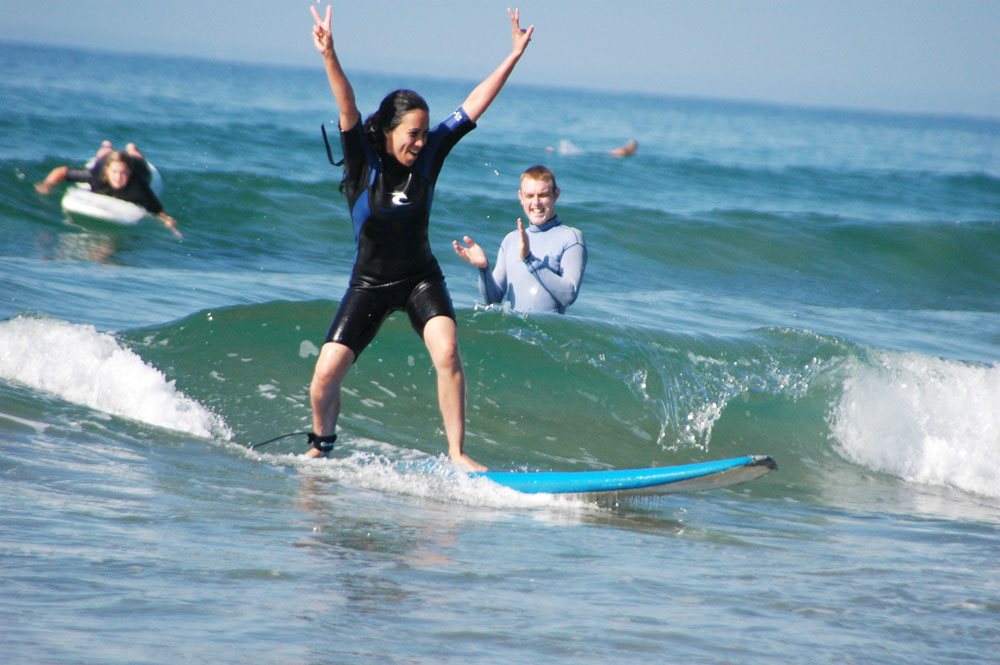 Don't take beach safety signs lightly
I'm sure you will have heard that there are things in Australia that want to kill you….well whist that's not technically true (don't swim in the croc's home and I promise it won't eat you!) it's actually beach safety that's one of the most important things to learn when you get here. Australia has some of the world's most beautiful beaches, all with safety signs, so you can swim safely. Read them! Swim between the flags where the currents aren't too strong, pay attention to beach signs and if it says don't swim…don't swim!
Don't go to Fraser Island without knowing driving rules
One of the most famous travel destinations for backpackers in Australia is Fraser Island. It is PARADISE! There are plenty of tours you can go on that help coordinate you where to go. Fraser island is an amazing place you definitely don't wanna miss out on during your gap year in Australia, but just make sure you're on a good quality tour with an experienced 4WD driver who can handle any challenging conditions on the island. Get in touch with the Ultimate crew for information on recommended Fraser Island tours.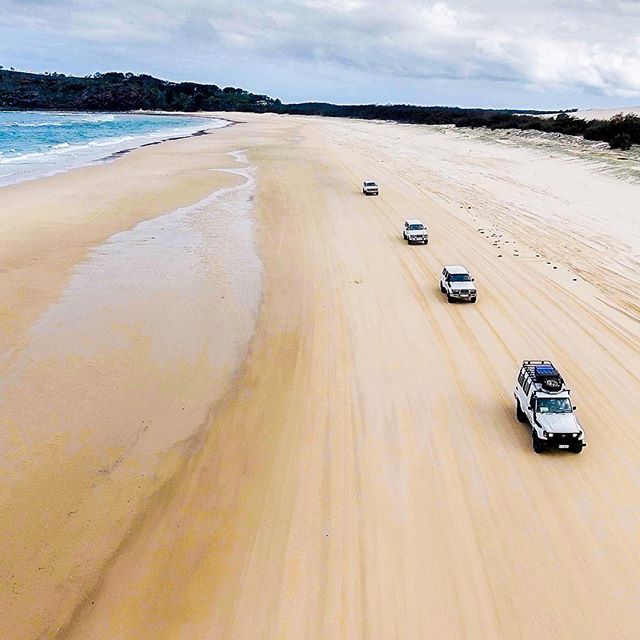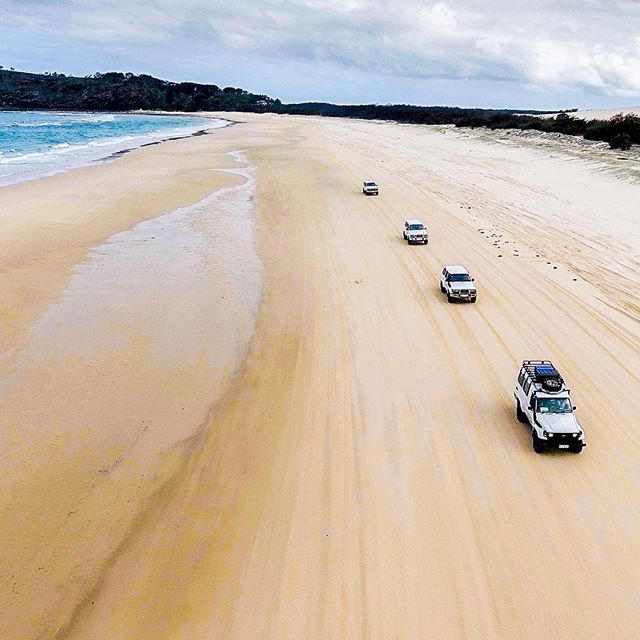 Don't use the word "root"
As with many other words, the word 'root' has a different meaning down under than it does elsewhere. Be careful…just saying!   
Don't just ask for "a beer"
There are 'heaps' of slang words you need to learn before you leave your home country for the land of the koalas and kangaroos. Some of the slang will just confuse you, but try to get familiar with some of the words and you'll be speaking like an Aussie in no time.
Let's start at the bar… A Brownie is a bottle, a Tallie is a long-necked bottle, a Stubby is a small-necked bottle, a Tinnie is a can and a slab is a case of 24 cans. When it's your turn to buy a round, just say "my shout" and when it comes to the size of the glass choose to get your tipple in a pint, a schooner, a middy or pot!
Don't underestimate distances
Australia is a huge country. When you compare countries like England with Australia for size and realise that you can fit England into Australia almost 60 times, you realise it may be time to re-think that 'short drive' through outback Australia.
When you're planning a road trip, I recommend looking at the map and figuring out how long it will take you to drive. Give yourself lots of time to travel on the road from place to place, so you can take it all in and not rush your trip. For example, we recommend travelling the East Coast of Australia in 4 weeks to give you enough time to stop off at all the amazing places along the way! Driving through the Outback? You'll need plenty of water, supplies and petrol! Got lots to fit in to a short amount of time – no wozzas – you can always save some time with a couple of flights in between! Want some advice on where to travel with the time you have? Just get in touch with the Ultimate crew for information and advice!
Don't be afraid of change your plans
Life happens and plans change so be flexible! You will meet some amazing people during your gap year in Australia, so it would be a shame to have to leave them just because you have a schedule to follow. Whilst it's good to have a plan just remember..the more flexible you are, the more you will enjoying your backpacking adventure around this lovely country.
https://www.ultimate.travel/wp-content/uploads/2017/04/not-to-do-on-your-gap-year.jpg
700
1200
Felicia Lindqvist
https://www.ultimate.travel/wp-content/uploads/2020/04/Ultimate-Logo-2020-Clean-v2.png
Felicia Lindqvist
2017-04-20 09:00:08
2019-06-16 17:20:10
What NOT To Do On Your Gap Year In Australia