What is Responsible Travel?
Every new adventure we set off on has an impact on our beautiful world. It doesn't matter what you do or where you go, just by being there, you can have an influence on the immediate environment. We are all responsible for making every effort to minimise our footprints as much as possible.
If you travel responsibly, you will make a positive contribution to each destination you visit, as well as making the most of the experiences you have with the new people you meet. You'll leave with authentic & inspiring travel experiences that you'll treasure forever!
It's Easy to Travel Responsibly!
The funny thing is, responsible travel is easy to do – it's essentially common sense! Learning how to be a responsible traveller can vastly change your impact on the locations you visit, and make you enjoy your experience even more. Check out our handy tips on how be the Ultimate responsible traveller:
BEFORE YOUR ADVENTURE BEGINS:
LEARN ABOUT WHERE YOU ARE GOING
The more research you do, the more you will be able to understand about the people, culture and environment of the destination you are visiting. Only once you understand these factors, will you be able to understand how you might have an effect on them. Google is your friend!
LEARN SOME SIMPLE PHRASES IN THE LOCAL LANGUAGE
Taking the time to learn a few of even just the simplest phrases, is not only practical, but a big sign of respect towards the people of the communities you are going to visit. Plus, learning a new language can be super fun and really rewarding!
LEARN ABOUT LOCAL ETIQUETTE
Knowing about dress codes and how it is appropriate to greet people (and how it is inappropriate), is important! Otherwise, you could end up offending locals by disrespecting their cultures without even realising.
THINK ABOUT WHAT YOU TAKE WITH YOU
Items that have certain types of packaging, for example, could be damaging to the environments of communities that don't have the same standard of waste disposal as what you're used to at home.
RESPECT YOUR SURROUNDINGS
Observe how some things might be done and follow the examples set by the locals. For example, if no-one else is going in to a temple in hot pants and a vest top, maybe you shouldn't either.
SUPPORT THE LOCAL COMMUNITIES BY BUYING LOCAL PRODUCE
You can find out if something has been produced locally and try and favour those options. By doing this, you can be confident that the money you are spending is going straight back in to the community.
KEEP IT LOCAL
As above, try and stay in locally run accommodation if you can, book tours that support local tour guides, eat at local food venues. The benefit of this is twofold – your money goes straight to the community, and you get a much more authentic experience, the memories of which will stay with you for longer!
BE AWARE OF LIMITATIONS WHEN IT COMES TO LOCAL RESOURCES
If there is a shortage of clean water, it is not appropriate to spend half an hour in the shower! Conserve water, food and energy resources where you can so as not to deprive the local communities. Remember, some communities may not have the same resources available that you have at home.
"By embarking on responsible travel when we take our trips, we help to preserve what is so good about the destinations that we visit. After all, you will love your journey so much that maybe you will, one day, want to go back!"
Ultimate believes in supporting the local environment, economy and people in the areas that we visit, working only with partners who support and share our core values. We also work with multiple charities that empower local communities to be more self-sufficient. You can learn more about our partner charities here.
By making the right choices, and respecting the locations we visit – we ensure that they will be beautiful for many years to come.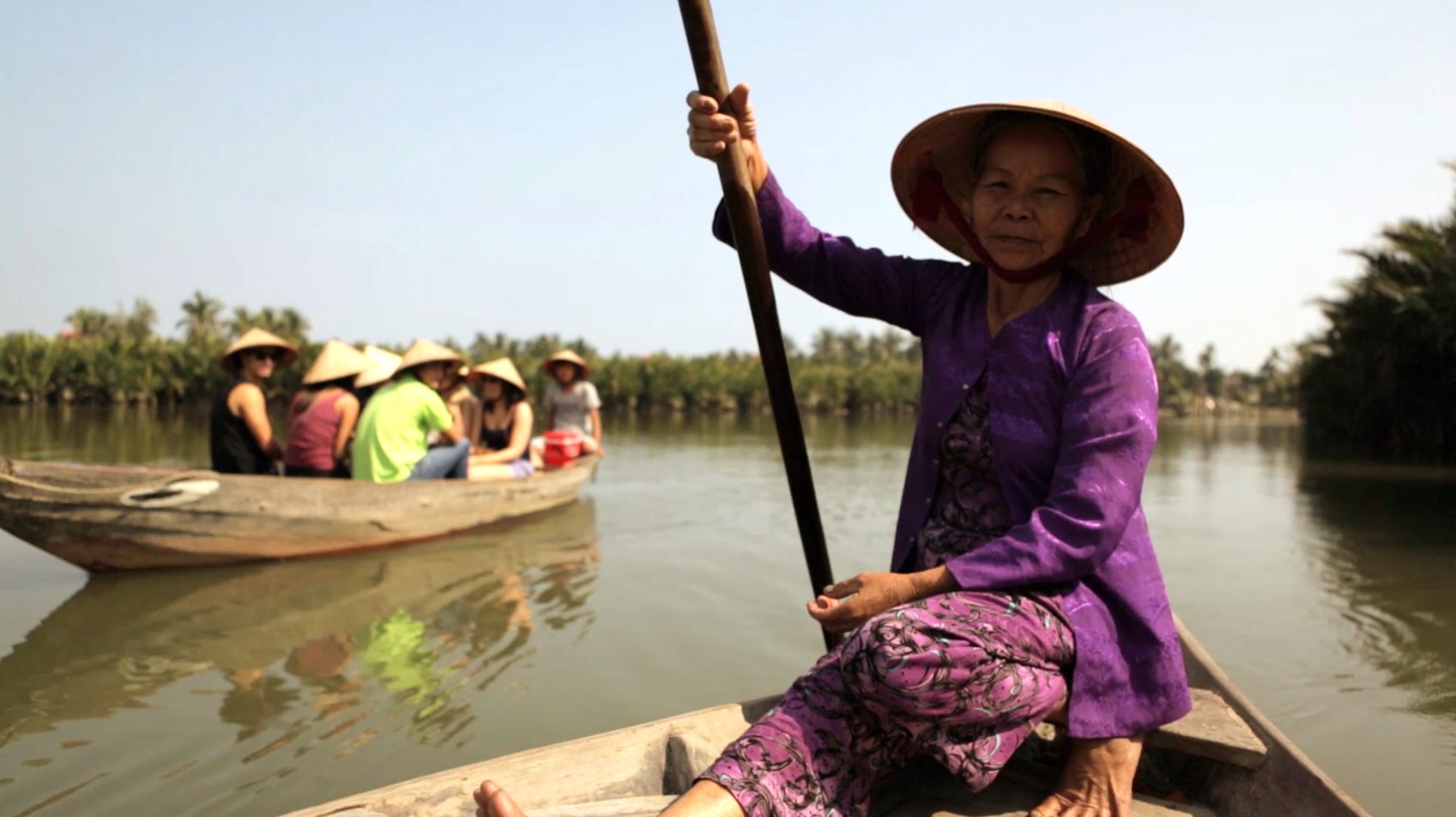 https://www.ultimate.travel/wp-content/uploads/2019/01/HoiAn-BasketBoat-UltimateVietnam.png
952
1697
Bernie Augstein
https://www.ultimate.travel/wp-content/uploads/2020/04/Ultimate-Logo-2020-Clean-v2.png
Bernie Augstein
2019-01-08 09:34:48
2019-06-23 14:41:13
IT'S EASY TO TRAVEL RESPONSIBLY