Make the most of the Great Ocean Road!
If you're heading to Victoria, you might be thinking of doing our UltimateOz Great Ocean Road package! The Great Ocean Road is a must for those travelling Australia, it's one of the most popular activities amongst travellers who make their way to Victoria. With 250km of road to travel, from Torquay to Warrnambool, you'll see some of our famous landmarks (the Twelve Apostles/ the London Arch), you travel through some awesome surf towns, equally awesome National Parks and much more! Be sure to make the most of your trip with the following tips:
Don't Rush!
A lot of people rush through to get to the Twelve Apostles and they don't take anything in along the way! Take your time and admire the amazing views. As soon as you start your drive, the coast is in sight, and each corner you turn is a new view to admire. The driving can be quite intense at the start, you are driving down a single lane road with the cliffs on one side and the ocean on the other and lots of twists and turns along the way. But it's all worth it when you get to Devil's Elbow, which is just before Lorne and where the hardest part of the drive finishes.
Don't try and get it all done in one day either!  Stop at everything that catches your eye, explore every town, take part in activities that you wouldn't normally do. Stay overnight somewhere – do it all properly … who knows when you'll get the chance again!
Check out the towns along the way!
Each new town you come to has something different to offer. Satisfy your inner surfer by visiting Bells Beach in Torquay, the venue for the annual Ripcurl Pro held over Easter … Lorne will give you the some of the freshest seafood in Australia, straight from the boat and on to your plate … if it's that chilled out, hippy vibe that you're after, Anglesea is the town for you! These towns will give you the chance to stretch your legs and take a break from driving so you don't get too tired!
Go off the beaten track!
We're big believers here in not just sticking to the tourist spots that everyone goes to see. There's a reason why those spots are so popular, so they should definitely be on the list but if you're prepared to deviate away from the crowd, who knows what hidden gems you'll uncover! Does anyone remember the TV programme called Around the Twist? Fans might want to head towards the Split Point Lighthouse, made famous by the show. You can climb the lighthouse and there's an adorable tea house you can relax in for a bit too. Or, if you want to zip-line through the trees, there's The Otway Fly Tree Top Adventure, another not-to-be-missed Great Ocean Road treat!
Be smart, stay safe!
The Great Ocean Road is narrow and windy, with lots of blind corners  and sharp drops. Considering the nature of the road, the speed limit is quite high and if you take one of those corners too fast, you could find yourself in a spot of bother. Only drive as fast as you are comfortable with (the speed limit is there for guidance … if it says 70kmph, and you're more comfortable at 60kmph then so be it!). Take care when driving conditions are less than favourable … if it has been raining, slow down, leave extra room between you and any car in front and be aware that your stopping distance is longer. If you don't feel comfortable driving down the road, take the freeway instead. The views don't differ dramatically so you won't be missing out as such! It's all boring and sensible, we know, but it's important. Use your common sense and finish your journey safely!
Take the 'silly' pictures!
It's a long drive so when you finally get to see what you have driven all this way for, don't be too cool to goof around and take the silly pictures … you know, you holding one of the rocks up at the Twelve Apostle or surfing the wooden beams that overlook the beach … these pictures are the ones you'll look back on and remember all the giggles you had, they are your memories, take as many as you can!
Want help planning your trip? Give us a shout and we'll be happy to help!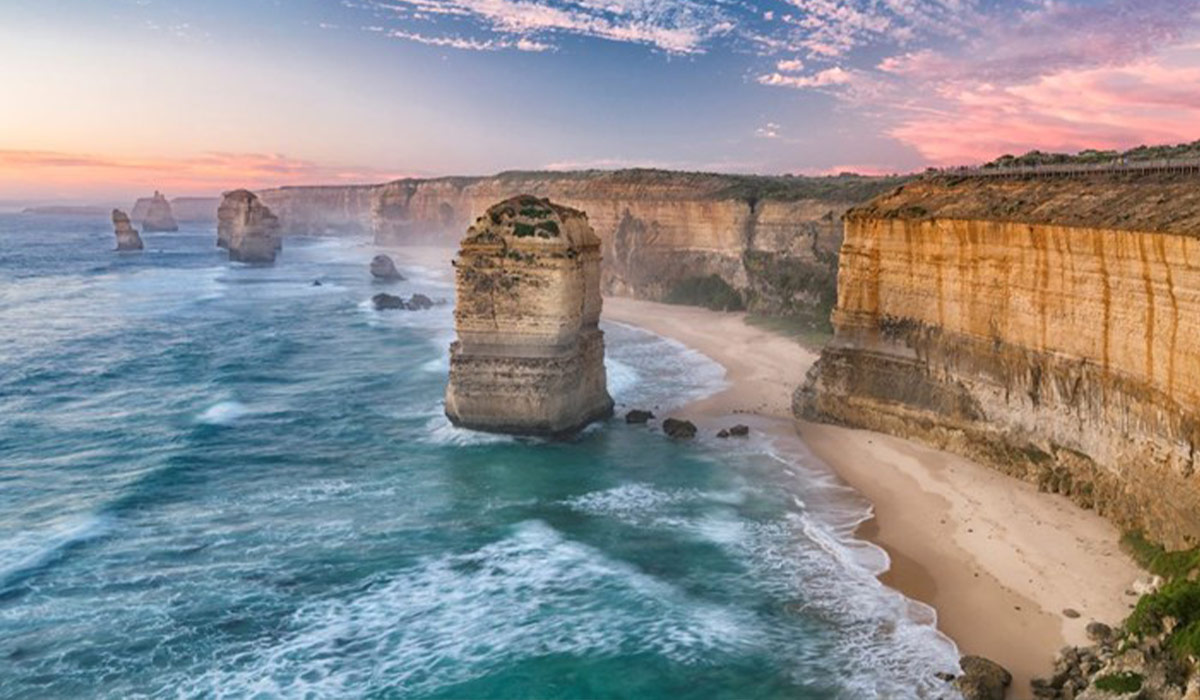 https://www.ultimate.travel/wp-content/uploads/2014/01/Great-Ocean-Road.jpg
700
1200
Bernie Augstein
https://www.ultimate.travel/wp-content/uploads/2020/04/Ultimate-Logo-2020-Clean-v2.png
Bernie Augstein
2014-03-04 01:37:41
2020-06-17 12:15:45
Make The Most Of The Great Ocean Road